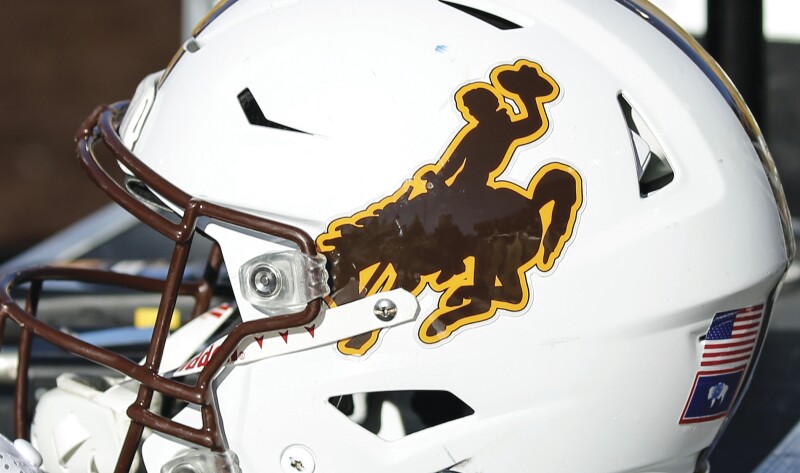 AARP Wyoming will have a presence at University of Wyoming football games this fall with a booth at pre-game tailgate events in the University's Indoor Practice Facility. AARP volunteers will be staffing the booth and sharing information with the public at pregame tailgates

In addition to that presence, the UW ticket office is offering a 20 percent discount on home football game tickets for Cowboy fans who use an AARP Wyoming coupon code or web link to purchase football tickets during the 2018 football season.

Discount Tickets
Those interested in utilizing the discount can do so by going to this site or going to the University of Wyoming ticket website (gowyo.com) and using the coupon code: 50plusfootball.

Volunteers working the booth will receive free tickets to the football games from AARP. Anyone interested in volunteering is encouraged to contact Bret Baugh at 307-432-5814 or bbaugh@aarp.org.

AARP Partners with UW Athletics
Last season Coach Craig Bohl's Cowboys went 8-5 with a 37-14 win in the Famous Idaho Potato Bowl over Central Michigan.

The ticket office isn't the only place AARP Wyoming will have a presence around Wyoming athletics in 2018. AARP Wyoming has also agreed to be a part of University of Wyoming radio broadcasts with a reader touting the organization's devotion to making life better for those age 50 and above.

Each time Wyoming's offense crosses the 50 yardline, the radio broacast team of Dave Walsh and Kevin McKinney will announce, "And with that, the Cowboys cross the 50! Speaking of, AARP Wyoming wants to remind you that good things happen after 50. And with exciting events and resources, A-A-R-P is helping you Take on Today and every day. Learn more at aarp.org/wyoming.\


2018 Schedule
August 25 - at New Mexico State
September 1 - Washington State
September 8 - at Missouri
September 15 - Wofford
September 29 - Boise State
October 6 - at Hawaii
October 13 - at Fresno State
October 20 - Utah State
October 26 - at Colorado State
November 3 - San Jose State
November 17 - Air Force
November 24 - at New Mexico