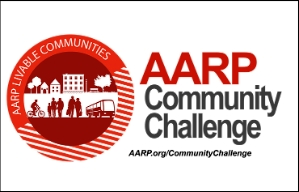 The city of Laramie took another step toward becoming an age-friendly community with a new garden funded by a $20,000 AARP Community Challenge grant.

The garden provides healthy food and multigenerational education in the Kiwanis Park area, which is far from other neighborhood gardens and grocery stores.

The city of Rock Springs was also awarded a Community Challenge grant of $5,000 for a downtown mural that celebrates the heritage of local miners and railroad workers.

To participate in the Age-Friendly Laramie Initiative or to work on the garden, email Bernard Steinman at bsteinm1@uwyo.edu. For more information, contact Tom Lacock at 307-432-5802 or tlacock@aarp.org.