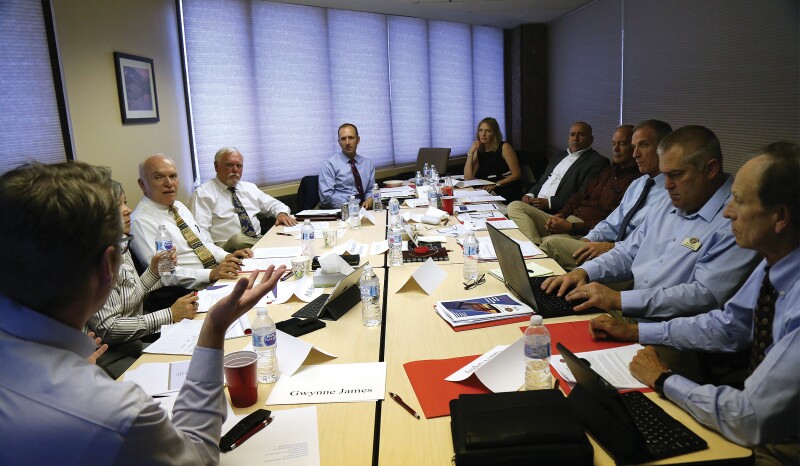 The second meeting of the Wyoming Retirement Security Task Force will take place from 10 a.m. to 2 p.m. on Aug. 13 in the State AARP offices at 2020 Carey Ave, Mezzanine Level. The meeting is open to the public.

While the first meeting of the Wyoming Retirement Security Task Force examined the scope of retirement concerns in Wyoming, this meeting will examine solutions being considered by other states. Wyoming is one of 40 states in the Union to examine the issue of retirement security and during the first Retirement Task Force Meeting, the group showed an interest in learning what is happening in this arena around the country.

Presenting to the Task Force will be Angela Antonelli, of the Georgetown Center on Retirement Initiatives; Utah State Senator Todd Weiler; John Scott of the Pew Charitable Trust; Anne Alexander of the University of Wyoming; and a memo on the issue of retirement savings to the task force from Geoff Sanzenbacher of the Boston College Center for Retirement Research.

The Task Force will also discuss preliminary results of a retirement survey sent to Wyoming small businesses by the Department of Workforce Services, and research by AARP on Wyoming attitudes towards retirement savings.

Origins of the Retirement Security Task Force
The Task Force was born out of Senate File 116 of the 2018 Legislative session, which seeks to examine and make recommendations concerning the preparedness of Wyoming residents to retire in a financially secure manner. This committee will consider challenges and barriers to Wyomingites abilities to save for retirement and what can be done to make retirement savings options more accessible to businesses and individuals.

The committee is made up of:

Wyoming State Senator Jim Anderson;

Wyoming State Representative Mark Kinner;

Lisa Jerde Spillman, of the State Treasurer's Office;

Department of Workforce Service, Director John Cox;

Sam Shumway, State Director AARP;

Jay Schneiders; Rock Springs Red Horse Oil Company;

Ashley Bright, Chief Executive Officer; Casper Boys & Girls Clubs of Central Wyoming;

Frank Boley, Vice President; D.A. Davidson & Company;

Polly Scott, Communication and 457 Plan Manager for the Wyoming Retirement System.
The task force shall submit a report summarizing its studies, findings and recommendations to the joint labor, health and social services interim committee on or before December 1, 2018.

_________________________________________________________________________________________________________________
Retirement Income Security Task Force Meeting Agenda
August 13, 2018 at 10 a.m.
AARP Wyoming Office
2020 Carey Avenue
Cheyenne, Wyo. 82009
Agenda
10:00 - Wyoming State Senator Liisa Anselmi-Dalton introduces report from NCSL conference;
10:30 - Models for retirement vehicles in other states;

Angela Antonelli, Georgetown Center on Retirement Initiatives;

Utah State Senator Todd Weiler;

Geoff Sanzenbacher, Boston College Center for Retirement Research;
12:00 - Lunch;
12:30 - Small business views on retirement savings;

John Scott, Pew Charitable Trusts;
1:00 - Outstanding items from June meeting;

Preliminary survey results and take up rates for employees with retirement plan access;

Updated documents from Anne Alexander;

AARP Presentation;
1:30 - Schedule for future meetings