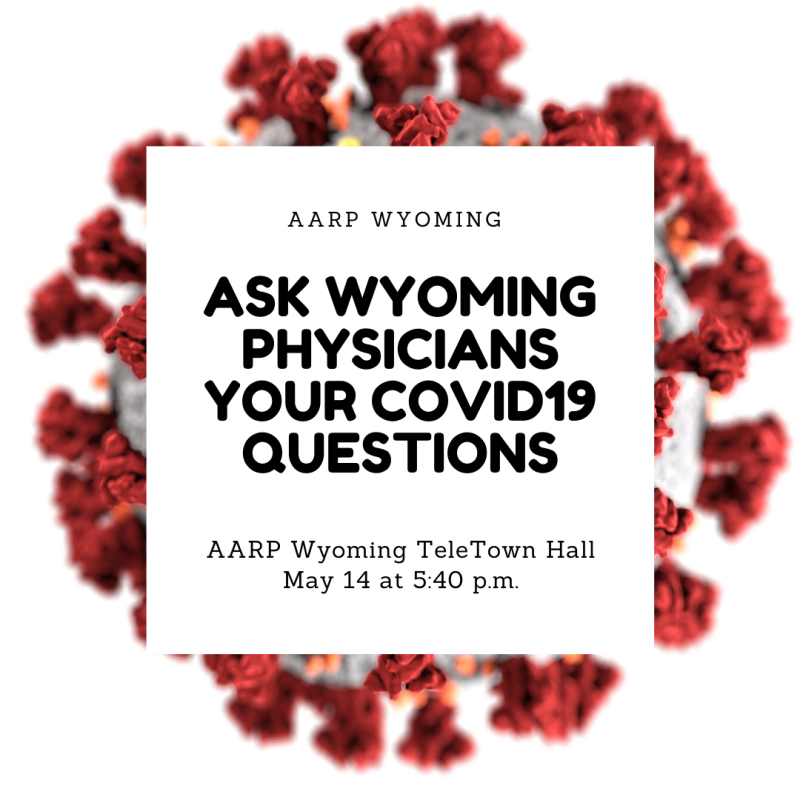 Sheridan Memorial Hospital's Kris Schamber, MD, and Sierra Gross, MD will join AARP Wyoming members on a TeleTown Hall starting at 5:40 p.m. on May 14. The physicians will offer an overview of medical-based issues around COVID19 and take questions from AARP Wyoming members.

As of May 9, The State of Wyoming has 479 confirmed cases of the COVID19, with 295 of those having recovered, and seven deaths attributed to the disease.

AARP will start making calls to a select number of our members at 5:30 p.m. AARP Wyoming members are encouraged to look for a call from a 1-800 number at that point. If you want to listen in on the TeleTown Hall but are not called by AARP, use this link to listen online, or call 1-877-229-8493 and use the PIN of 16277 when prompted. There is no charge to join the call and you are not required to be an AARP member to do so.

Dr. Schamber is a board-certified internal medicine physician who practices at the Sheridan Memorial Hospital in Sheridan. He also serves as the Medical Director of the Sheridan Health Center, and the board of the Wyoming Medical Society. He will be joined on the call by Sierra Gross, MD, also an internal medicine physician, who practices at Sheridan Memorial Hospital.

National TeleTown Halls

In addition to AARP Wyoming teletown halls, AARP's national office has also been running national TeleTown Halls each week with dynamite experts from the CDC, Health and Human Services and the University of Southern California. Click here to listen on subjects such as Coronavirus: Protecting and Caring for Loved Ones, Staying Safe: Protect Your Health, Wealth and Loved Ones,and Symptoms of COVID-19, How to Protect Yourself, and What It Means for Older Adults and Caregivers.