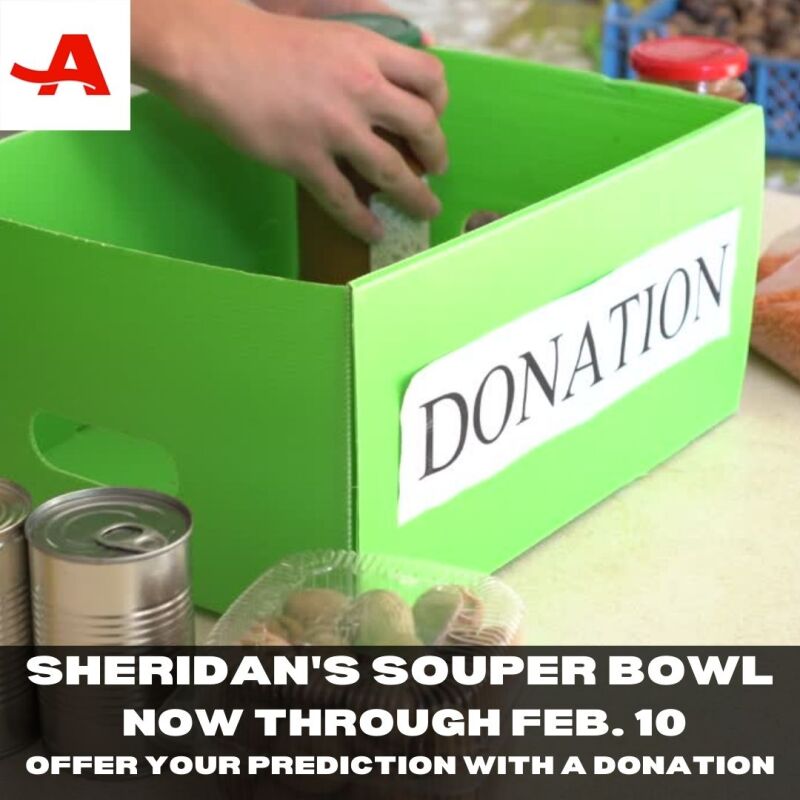 The eighth annual Souper Bowl food drive, staffed and sponsored by AARP's Sheridan Community Action Team (CAT) is underway and will run through Feb. 10, 2023. This is Sheridan's opportunity to make its prediction on the winner of the upcoming Big Game, while supporting local food pantries.

The food drive will feature food donation bins around Sheridan decorated in the colors of the Philadelphia Eagles, with others in town wearing the Gold and Red of the Kansas City Chiefs. Donors are encouraged to make their pick for the winner of this year's Big Game by placing their food donations in bins decorated in the colors of the team they believe will win.

The donations will benefit the People's Assistance Food Bank, the Salvation Army, and the Volunteers of America Food Pantry. There are numerous food drop off locations throughout Sheridan, to include the YMCA, the Hub on Smith, BlackTooth Brewery, Luminous Brewery, The American Legion, the VFW, and the John C. Schiffer School.

"Food pantries receive many food donations during the Christmas holiday, but donations really taper off after that," says AARP Wyoming State President Stella Montano. "AARP's goal is to restock pantries after the holiday."

After Feb.10, Sheridan CAT members will tally up the donations in each team's donation bins and announce the winner of the 2022 Sheridan Souper Bowl. In past years, this effort has netted better than 700 pounds of food each year. Montano points out, only non-perishable food items should be donated.

"Thank you all for helping us fight hunger along the Big Horns," Montano says.

For further information regarding the event, contact Jerry Edwards at (307) 461-0546.