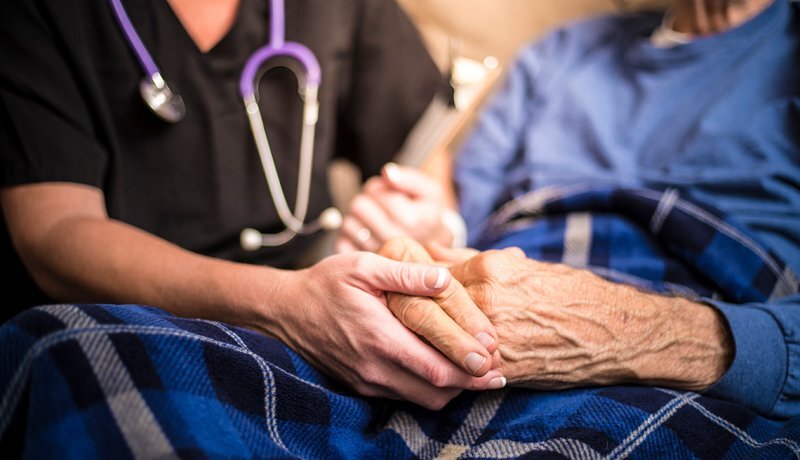 AARP released the latest version of its COVID-19 Nursing Home Dashboard on Thursday, with this edition telling the tale of the impact COVID-19 has had on staffs of nursing homes during the pandemic.

According to the Dashboard analysis, at least 96 percent of all Wyoming nursing homes have reported COVID-19 cases among their staff in the four weeks ending Dec. 20, 2020. That 96 percent is higher than the national average of 87 percent, leading to a 53.1 percent rate of nursing homes, which self-reported staff shortages over that same period. That is a 10 percent lower rate of staff shortage than the previous four-week period, ending Nov. 15, 2020.

"This dashboard shows why it is so important for federal and state health organizations to prioritize getting the COVID-19 vaccines into our long term care centers first," says AARP Wyoming State Director Sam Shumway. "We appreciate the work of the Wyoming Department of Health and our state's Public Health Nurses in getting staff and residents vaccinated, in some cases, earlier than contractor schedules had originally allowed for."

Nursing Home residents in Wyoming also continue to be impacted by COVID-19 as the dashboard suggests 50 percent of all skilled nursing homes in the state reported cases of COVID-19 during the four-week reporting period (215 cases in all) and a ratio of 12.3 cases per 100 residents. That number is down from 12.4 percent over the previous four-week period. Since January, nursing home residents have accounted for 40 percent of all COVID-19 deaths in the state.

Nursing Homes also expressed shortages of PPE, with 30 percent of all nursing homes, suggesting they had less than one week's supply of various types of PPE. N95 masks were the highest need with 24.2 percent of nursing homes reporting less than a week of N95 masks.

Nationally, In the four-week period ending December 20, about one in 10 residents was diagnosed with coronavirus, and nearly 9 in 10 nursing homes (87 percent) reported that at least one staff member was diagnosed. The national rates of COVID cases and deaths in these facilities have approximately quadrupled in the last three months.

This third AARP COVID-19 dashboard aggregates and analyzes self-reported data from nursing homes available from the Centers for Medicare & Medicaid Services (CMS), with data analyzed by Scripps Gerontology Center at Miami University. Additional analysis and dashboard preparation by the AARP Public Policy Institute.

AARP's Policy Stance on COVID and Nursing Homes

More than 106,000 residents and staff of nursing homes and other long-term care facilities have died from COVID-19, representing about 40 percent of all coronavirus fatalities in the U.S. AARP has called for the enactment of a 5-point plan to protect nursing home and long-term care facility residents — and save lives — at the federal and state levels:


Prioritize regular and ongoing testing and adequate personal protective equipment (PPE) for residents and staff — as well as inspectors and any visitors.
Improve transparency focused on daily, public reporting of cases and deaths in facilities; communication with families about discharges and transfers; and accountability for state and federal funding that goes to facilities.
Ensure access to in-person visitation following federal and state guidelines for safety, and require continued access to virtual visitation for all residents.
Ensure quality care for residents through adequate staffing, oversight, and access to in-person formal advocates, called long-term care Ombudsmen.
Reject immunity for long-term care facilities related to COVID-19.
For more information on AARP efforts around fighting COVID-19 in nursing homes, visit aarp.org/nursinghomes. For more information on the AARP COVID-19 Dashboard, contact Tom Lacock at AARP Wyoming at tlacock@aarp.org or 307-432-5892.