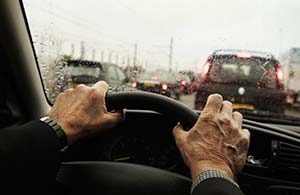 In the "golden hour" after a serious auto accident, a yellow dot could save your life.

AARP Tennessee is encouraging motorists to participate in the state's Yellow DOT program, which provides identification and critical health information to first responders at the scene of a crash.

Drivers simply attach a free, state-issued sticker to their car's back window and place a yellow envelope in the glove compartment. Papers inside include information on allergies, medications, preexisting conditions, a photo and contact numbers—all of which could make a life-or-death difference.

AARP pushed for the law that established the program, which may be especially helpful to the state's 1.1 million drivers age 55 and older. For details and enrollment sites, go to tdot.state.tn.us/yellowdot.