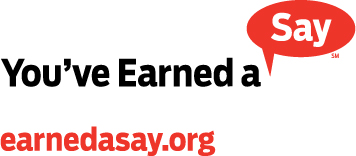 AARP Virginia will hold community conversations around the state about Social Security and Medicare. You've Earned a Say about the future of Medicare and Social Security, but too many politicians in Washington aren't listening.
They say the answer to the challenges facing Medicare is to cut benefits or force seniors to pay more. They are also pushing for a budget deal that will cut Social Security to reduce the deficit.

AARP believes there's a better way.

Join us for a discussion about how to find responsible, common-sense solutions that will secure Medicare for future generations and prevent harmful cuts to Social Security so we can keep the promises we've made to seniors. Share your ideas and have a say about the future of programs that matter to you.

Make your voice heard! Join us for a You've Earned a Say Community Conversation closest to you.

Space is limited for these FREE events. Please register by calling 1-877-926-8300 or register online for your closest event:
Chantilly: http://aarp.cvent.com/yeasChantilly



Richmond: http://aarp.cvent.com/yeasRichmond

Virginia Beach: http://aarp.cvent.com/yeasVirginiaBeach

Roanoke : http://aarp.cvent.com/yeasRoanoke

Follow AARP Virginia on Facebook at www.facebook.com/aarpvirginia and on Twitter @AARPVa.