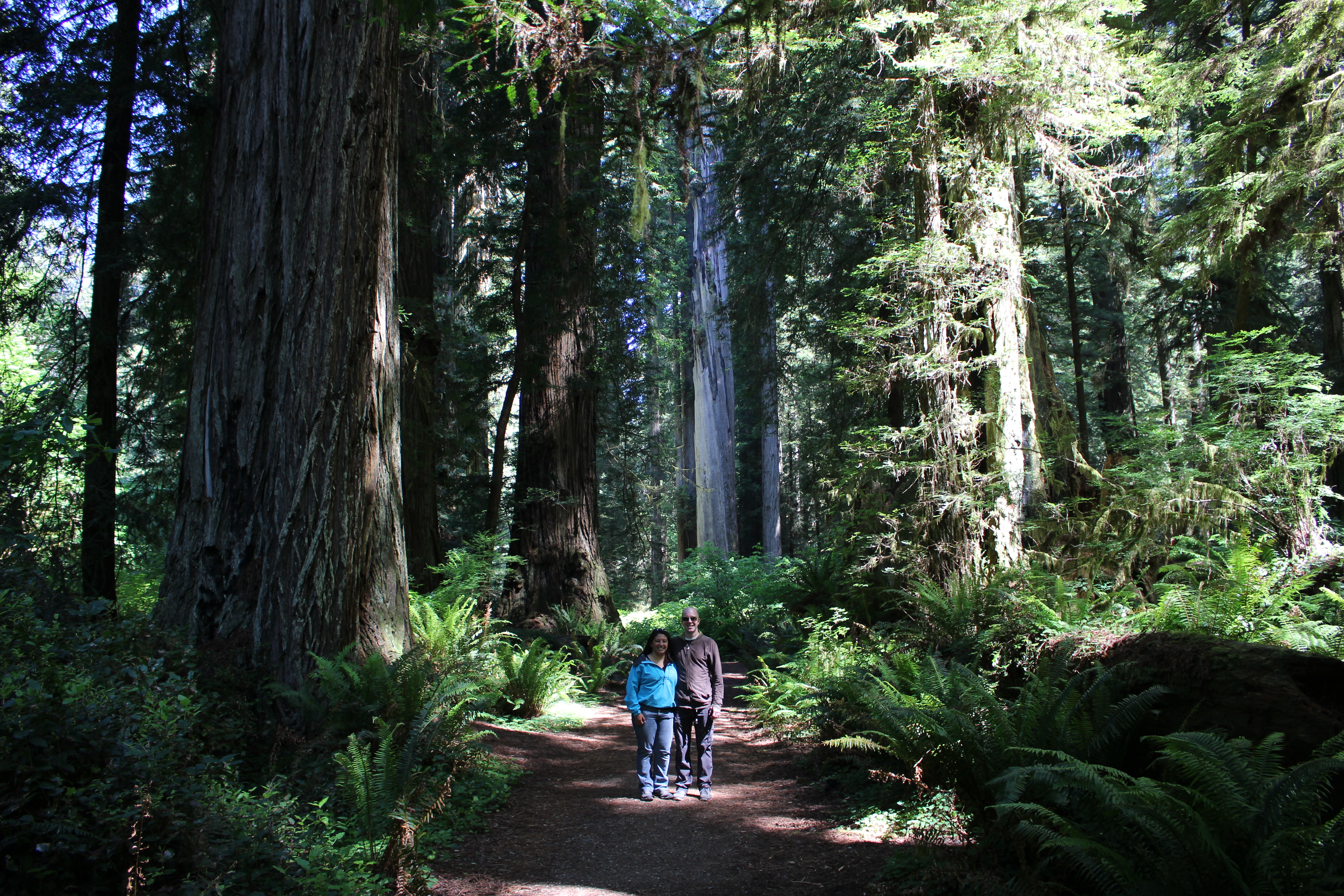 When we won a stay in a Montana cabin in a silent auction last fall, my husband Greg and I decided to make our vacation a road trip, something we'd never done together before. We left late last month and spent two full weeks on the road. It was absolutely incredible but we definitely learned a lot from the experience! I thought I'd share our best tips with our readers.

1) Prepare your ride.

This is critical, whether you do it yourself or have your mechanic handle it. A week before we left, my husband took his car in for an oil change and checkup. We wanted to be certain our car was prepared to handle the miles we'd be putting on it far from home. Be sure to check the tire pressure, fluid levels, and lights and signals. You don't want to end up by the side of the road because your tire treads were worn through or you forgot to add coolant. If there's something wrong with your vehicle that can't be fixed before you leave, it may not be in the right shape for taking on a trip. Which leads me to our next tip...

2) Make you're ready for a roadside emergency.

We were fortunate not to need a roadside emergency kit, something we completely forgot to pack. It wasn't until we were stopped at a beautiful vista near the Columbia River and saw a gentleman working on his car that I thought to ask if my husband had jumper cables. The look on his face told me the answer - oops! I always have an emergency kit in my car, so I just assumed Greg did as well. Even if you don't need it, you might be able to help someone else!

3) Make sure you're ready for a people emergency, too.

While we weren't prepared for a car breakdown, we were prepared for most other kinds. Greg's pre-trip shopping list included a first aid kit, but you can make your own travel first aid kit with items you have on hand as well. We stowed our kit under the passenger seat just in case of a sprain, burn, or cut. We also had plenty of aspirin, allergy medication, melatonin, and band-aids in our ditty bags - and of course, we had our insurance cards just in case we needed medical assistance.

4) Plan your route.

You don't need to know every stop you'll make, but you should have an idea of what cities you'll call home for an evening or more. There's nothing worse than driving too long and finding yourself in the middle of nowhere with the nearest motel a hundred or more miles away. (I speak from youthful experience!) We spent time checking mileage between cities, deciding whether we wanted to drive a lot of hours in a given day or spend time exploring on another. We ended up planning our trip to include a mix of driving days, short stays in a couple of different places, and adventure days where we stopped in national parks.

5) Don't forget the maps & guides.

We planned our trip online and my husband was smart enough to email the route to me before we left. As it turns out, there were places where we had zero internet connectivity, so having the email downloaded on my phone saved us from being totally lost. However, in retrospect, I should have picked up some free travel maps from our auto club or brought some guides from home. Don't forget that you can also pick up free maps at many visitor information centers when you're traveling.

6) Don't worry about booking a hotel for every single night before you leave.

With today's technology, it's possible to check on hotel rates and book from the road with your smartphone or tablet. (Don't forget the car chargers!) You can also look up tomorrow's room while you're in tonight's hotel, using your laptop and the internet connection provided at most hotels. We actually changed our timetable halfway through the trip, leaving Montana a day earlier than originally planned; I was glad we hadn't booked all of our hotels for the next leg of the trip yet. If you won't have internet service, you might book a couple of days in advance to be safe. Note: if you're camping instead, you do want to book your campgrounds in advance - they fill up quickly in the summer!

7) Do use your loyalty points for hotel stays.

I have a credit card that rewards me points towards a specific hotel chain; I use the card for most personal expenses to easily track what I spend. Until this trip, I'd only used the points one time for a free stay, so I had plenty accumulated - enough for three free nights in the course of two weeks! Plus, we were upgraded and offered freebies because I was a member of the hotel loyalty program.

8) Bring a cooler and some snacks.

When I was a kid, my family drove to Texas from Indiana each year with a cooler full of sandwiches and miniature boxes of cereal for the mornings. We didn't go quite that far, but we took water, sodas, and an assortment of snacks including dried fruit, nuts, and chips. Okay, we also took a big bag of M&Ms, but that was all Greg, I swear! When we got the munchies, we didn't have to stop and the plentiful water kept us hydrated. (We also took a few bottles of beer and wine for celebratory dinners and cozy evenings in hotels.)

9) Don't overpack.

I'll admit that we didn't heed this tip. We had two huge bags of luggage, plus our cooler, two bicycles, helmets, hydration packs, and a fan. (Yes, I said a fan. I get hot at night!) Granted, we were traveling through areas with very different weather - Southern California and Montana are not the same temperature in late May and early June. However, we could have taken fewer cold weather items and still been fine. We also purchased some gear on the road, which made our luggage even heavier.

10) Take care of your health.

It never fails: I travel for more than a few days and I end up sick. It took until the end of our vacation, thank goodness, but I caught a nasty flu that landed me in bed for several days after we got home. (I'm still recovering!) While we're home, we try to eat plenty of greens and have smoothies packed with spinach and fruit most mornings. On the road? Well, there are a lot more meals of burgers and a lot less healthy fare. I also usually take an immune boosting supplement, which I forgot at home. Next time, I won't forget and I'll be sure to pack more fruits and vegetables for snacking on the road.

11) Have fun!

This seems like a no-brainer, but it really is the most important part of your trip. We decided before we left that our trip was all about us having a good time and being together. Whether it rained or snowed, whether it was hot or cold, we were on an adventure. When we saw a cool point of interest, we stopped to take photos. When we ended up having a miserable time in the Montana cabin, we left a day early. When I got sick, we changed course to head to Central California on our last day instead of the coast so we could get home a little sooner. What was most important was that we had fun together.

How about you? What are your best road trip travel trips? Share in the comments below or tell us on Facebook or Twitter!