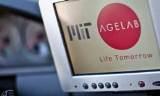 If you've ever had dreams of going to MIT (the Massachusetts Institute of Technology), now's your chance!
AARP wants you to know about some unique volunteer opportunities with the MIT AgeLab, which will help advance research that shapes the technology of the future
At the MIT AgeLab, scientists are studying how technology, combined with human interaction and behavior, can lead to improvements for individuals across their lifetime. Using what's called a "systems approach," scientists at the MIT AgeLab work with a variety of experts in other disciplines—engineers, designers, researchers—to explore where innovations can be made to make everyday life—and the aging process–easier. Areas of focus at the AgeLab include: Health and Wellness; Transportation and Community; Housing and Home Services; Business and Policy Innovation; Retirement and Longevity Planning; and Work and Workplace.
By signing up to volunteer at the AgeLab, in this unique opportunity, you can help advance research that will yield technology for the future.
  All studies at the AgeLab take place on the MIT campus, and volunteers are paid upon completion of the study.
Currently, AgeLab scientists are conducting studies dealing with how people interact with automated systems in vehicles, while another study is looking at how people make financial decisions, both online and with advisors.
For the first study, researchers are studying how drivers interact with the various new communication systems in today's automobiles, including voice command, navigation/GPS, and in-vehicle telephone dialing. Volunteers are needed to assist researchers in the AgeLab's driving simulator, while others will do so in vehicles out on the road.
For the second study, volunteers are needed for financial planning decision-making, so that researchers can study how people make financial decisions online and with advisors.
These are just two examples of where volunteers are needed. All studies at the AgeLab take place on the MIT campus, and volunteers are paid upon completion of the study. The AgeLab is near the Kendall Square T stop and parking is free for study participants.
Some studies last approximately one hour; others require return visits to the AgeLab. In these instances, volunteers are paid based on the time commitment and what is asked of them.
If you're interested—and why wouldn't you be?!—visit Volunteer Registration* on the MIT AgeLab Volunteer * website.
*Note that this is not an AARP study. Any information you provide to the host organization will be governed by its privacy policy.