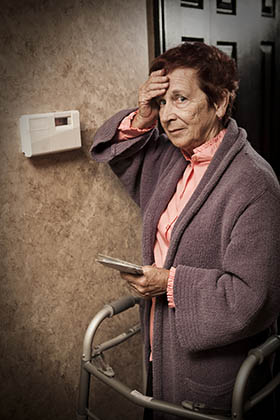 On Saturday, April 18th, AARP DC co-sponsors Horizons 2015: Uniting Energy Technology and Consumers, at the University of the District of Columbia Law School, 4340 Connecticut Avenue NW Washington, D.C. from 9:00 AM-4:00 PM.

Consumers will learn from and connect with the service providers who are creating a new world of technology and utility service options. Horizons 2015 will inform consumers about energy and sustainability issues such as solar energy, grid modernization, distributed generation, and tools they need for tracking and reducing energy usage. Sessions geared toward "seniors and energy," a Youth "Energy Ideas" Art and Essay Contest, Residential Solar options and much more will be available.
Information will be presented in layman's terms as consumers answer the question, "What does this mean for me?"

Conference participants will:

Learn how to reduce energy expenses through energy efficiency and renewable energy tools, and learn about programs offered by DC's Sustainable
Energy Utility, Pepco and Washington Gas.
Find out about DC's new frontier in local energy production "Microgrids"and how they will be important for achieving electric reliability, green jobs and energy security.
Hear how community institutions, government agencies and individuals in our community are already using solar energy to save money and encourage sustainability.
Learn how undergrounding electric power lines may reduce power outages and improve reliability.See how seniors & others are using internet tools to manage energy expenses.
Learn about the environmental and public safety issues related to natural gas pipelines and how Washington Gas is addressing those issues.
Learn more and register by going to www.Horizons2015.net or by contacting the DC Office of the People's Counsel, www.opc-dc.gov or at 202-727-3071.