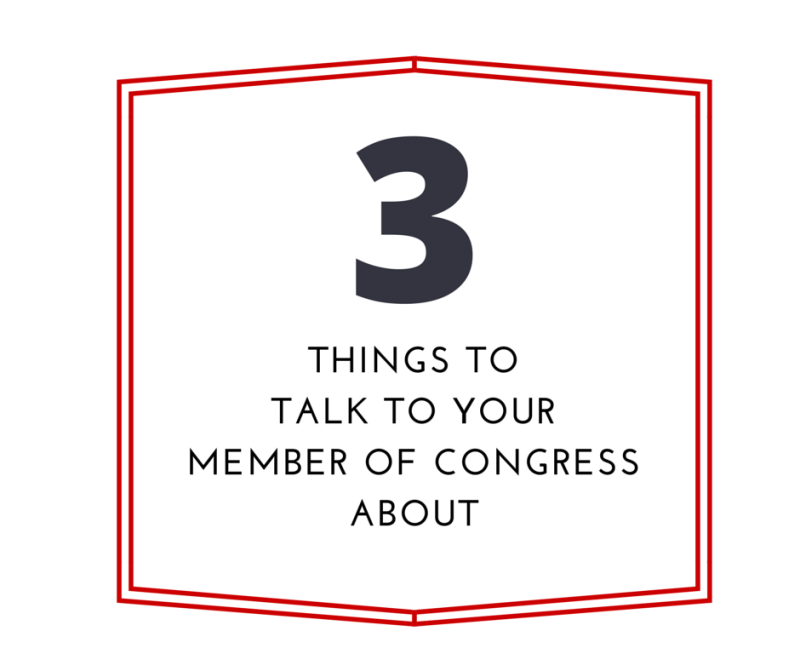 Our Members of Congress are now back in Wisconsin for a month-long district work period. This time back home gives them an opportunity to work in their district and hear directly from their constituents.

Throughout August, AARP Wisconsin staff and volunteers will be talking with our Members of Congress while they are back in the state and stressing the importance of these three key issues that affect the health and well-being of the 50-plus population in Wisconsin.

1) Tell Congress to Protect Your Retirement Savings

Many retirement savings plans often involve a multitude of complex decisions, which is why we often use and trust investment professionals for guidance. Many of them give great advice, but unfortunately some do not. Last year alone, hidden fees, unfair risk and bad investment advice robbed Americans of as much as $17 billion.

The Department of Labor has proposed a new rule that requires anyone giving financial advice to individuals saving for their retirement to only recommend investments that are in the best interest of the people saving for their future.

This loophole means hard-working Americans lose up to 25% of their retirement savings. Tell Congress this must stop!

2) Tell Congress to Reauthorize the Older Americans Act

The Older Americans Act (OAA) provides an array of programs and services that help seniors stay in their homes and communities. These include getting age-appropriate meals, access to abuse prevention services, transportation assistance, information referrals, opportunities to serve their communities, and ensuring they maximize their independence and dignity.

Congress has failed to reauthorize these important senior programs as states struggled to serve a burgeoning 60+ population with virtually flat funding since 2002.

In July, the Senate voted unanimously to pass S.192, a three-year OAA reauthorization bill. Now we must urge the House to quickly pass a simple reauthorization of the OAA.

3) Tell Congress to Support the RAISE Family Caregivers Act

In Wisconsin, 578,000 family caregivers provided care worth an estimated $7 billion to their parents, spouses, and other adult loved ones in 2013.

By supporting family caregivers, we can help people live at home where they want to be, helping to delay or prevent more costly institutional care and unnecessary hospitalizations all while saving taxpayer dollars.

Senator Baldwin has introduced the bi-partisan RAISE (Recognize, Assist, Include, Support and Engage) Family Caregivers Act. The bill would require the development of a national strategy to support family caregivers.

AARP is urging all Members of Congress to become a cosponsor of the bipartisan RAISE Family Caregivers Act.

How Can You Help? Click the links above to send your Member of Congress a message about these issues. You can also check out their webpage and follow them on social media to see if there are any upcoming events near you.