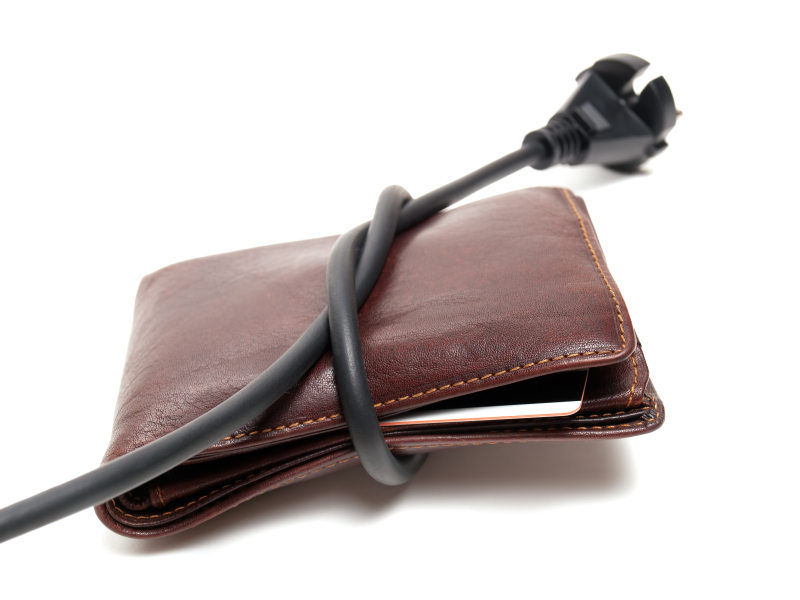 Just turning on the lights could be much more expensive if some utility companies in Wisconsin have their way.

Northern States Power Company (commonly referred to as Xcel) wants to more than double the fixed electrical charge on your utility bill each month and Wisconsin Public Service Corporation (WPS) is asking to increase it by over 30%. This is the fee you pay before using any electricity at all.

Many people lower their bills each month by turning off lights and keeping close tabs on their thermostat. But customers could lose this control if these proposals to increase charges on their utility bill are approved by the state Public Service Commission (PSC).

This isn't the first time these utility companies have tried this either. Xcel asked for an increase in Minnesota, but regulators in that state said no. Now they want to raise their customers' fixed rates on this side of the river by $10 a month.

This will also be the second time in two years that WPS has made a rate hike request in Wisconsin. Last year the company got an increase. Now it wants even more!

The utility companies say these shouldn't be considered an increase since usage rates would be lowered in exchange for the higher fixed rates. But older adults tend to use less electricity than the average household so this cost shift would hit them the hardest.

Fortunately, there's still time to fight these rate increases before they are approved.

Public comments on the rate hike requests will be accepted through Oct. 6 for WPS and Oct. 29 for Xcel.

Please tell the Public Service Commission how these rates hikes would affect you or someone you care about by clicking the links above. Even if you don't live in one of these coverage areas, we are encouraging everyone to make their voices heard.

You can also show your opposition to these utility rate hikes by attending public hearings in De Pere and Menomonie. Here are the details:

WPS hearing in De Pere – Wednesday, September 9 at 2 p.m. and 6:00 p.m.
Brown County Library-Kress Family Branch Library, 333 N. Broadway, De Pere
*AARP staff and volunteers will be attending the 2:00 p.m. hearing only

Xcel hearing in Menomonie – Wednesday, September 16 at 1:00 p.m. and 5:00 p.m.
Menomonie Public Library, 600 Wolske Bay Road, Menomonie
*AARP staff and volunteers will be attending the 1:00 p.m. hearing only

Learn more about what happens when utility companies want to raise your rates and be sure to follow AARP Wisconsin on Facebook and Twitter for the latest updates.