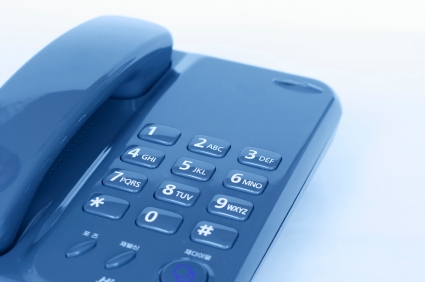 For years, the Silver State has had two telephone area codes, easily identifiable by region: 702 in the south, and 775 in the north. But that will all change next year when Southern Nevada gets its second area code: 725. You've probably received a notice from your phone provider about this change, or heard about it on the news. The new area code will not come online until May of 2014 - so why do you need to know about it now?

A transition period to help you prepare

A nine-month transition period begins on Saturday, August 3, to help Nevadans prepare to change their dialing habits! During this period, customers may dial either seven digits (as you do today) or start to dial 10 digits for all calls within the state (as you do for long distance today). On May 3, 2014, 10-digit dialing becomes mandatory.

The transition period also gives you time to begin updating services such as life safety systems, PBXs, fax machines, Internet dial-up numbers, alarm and security systems, gates, speed dialers, voicemail and other phone settings. You may also want to check your business letterhead, checks and business cards to ensure your area code is included.

So what happens when the 725 area code takes effect?

Existing customers will retain their current area code and telephone numbers
Numbers with the 725 area code will be assigned to new customers beginning in June, 2014
Calls to 911, 411 or 211 will not change
If a call is currently local, it will remain local. If it is long distance, it will remain long distance.
If you have questions about the second area code and dialing changes, contact your telephone service provider. Information about the second area code is available on the Public Utilities Commission of Nevada website or at www.dial10digits.org



photo: istockphoto.com/ragsac