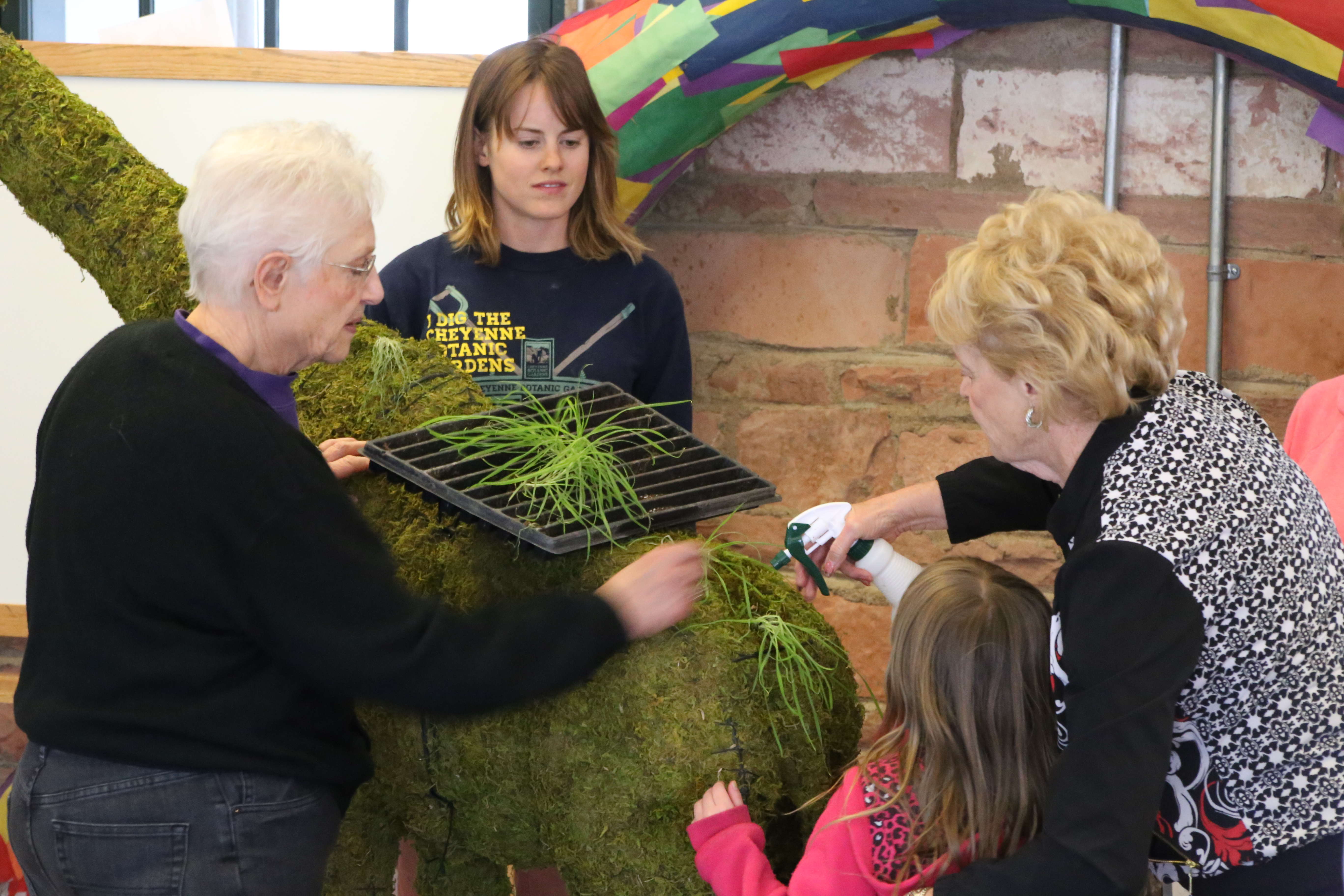 AARP joined with members of the Cheyenne unit of the Wyoming Retired Educator Personnel (WREP) last week to give back to the community. Through a donation from both organizations, the Cheyenne Botanic Gardens purchased a new giraffe topiary for the Cheyenne Children's Village.

In addition, the botanic gardens hosted two educational classes for young children and their parents or grandparents to learn more about topiary art, wire art and other art topics.

"The children's village and the Cheyenne Botanic Gardens are great place for our community members of all ages to enjoy and get outdoors," AARP Wyoming state president and WREP member Cathy Gonzales said. "We were glad to be able to add a whimsical and artistic touch to the children's village that will continue to flourish and grow through the summer."

Topiary, which is the art or practice of forming plants, shrubs or trees into ornamental shapes, is believed to have originated in the circles of Caesar during the times of ancient Rome.

The giraffe topiary was planted with a line of Bunny Tail Grass that will grow over time to highlight the shape of the giraffe.