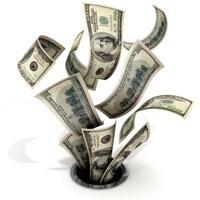 During National Consumer Protection Week, March 3 – 9, 2013, AARP and the U.S. Postal Inspection Service (USPS) are teaming up to combat foreign lottery fraud, one of the most pernicious scams targeting older residents today.



You might even recognize the hallmarks of the trickery: stacks of direct mail inviting you to play this or that offshore lottery; callers from mysterious phone numbers claiming you "won the Jamaican lottery," but demanding you pay the foreign taxes in cash. One of just dozens of foreign lottery frauds, the Jamaican scam alone could be bilking older Americans out of as much as $1 billion a year, according to the U.S. Federal Trade Commission. But the FTC estimates that more than 90 percent of lottery scams go unreported because the victims are too ashamed to file a complaint.



To help protect older Americans and their finances, AARP and the USPS will be targeting the same older residents with education and outreach materials that include direct mail postcards delivered to over 25 million consumers over age 50 to warn them about the foreign lottery scam and public service announcements airing in 78 media markets around the country. Nationwide, the post office will also place brochures in 33,000 local post offices.



In order to catch seniors' attention, the educational postcards are designed to look like the fraudulent lottery mailers.



According to AARP Connecticut State President, Laura Green, "When it comes to lotteries or other sweepstakes, the bottom line is this: Never wire or send money to anyone, anywhere who says you've won a prize. Odds are, it's a scam."



For more information about foreign lottery scams, go to www.deliveringtrust.com. For more information about how to protect yourself and your loved ones from fraud, visit
http://www.aarp.org/protectyourfinances.