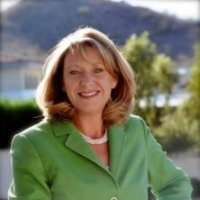 AARP is pleased to announce the appointment of Dana Marie Kennedy as State Director for Arizona AARP. Kennedy joins the national organization's state office after serving more than 20 years as a leading advocate for working families, retirees, and women at the local, state and national levels.

Kennedy has a long-standing record of working with various non-profit organizations in the state, among them the Arizona Association of Area Agency on Aging, the Susan G. Komen Community Challenge and the Alliance for Retired Americans in which she assisted with crafting and implementing public policy and community outreach programs. Her background also includes acting as a consultant, advising in the areas of board development, strategic planning, grassroots issues campaigns, social media marketing, public relations and grassroots lobbying.

"As State Director, I will help to make AARP the go-to organization for Arizonans who are 50 plus, working on issues that matter most to families such as healthcare, employment security and retirement planning," said Kennedy. "Our focus will also include helping people age in place-- living independently in their homes for as long as possible, helping to keep energy costs affordable and partnering with our aging community on issues important to older Arizonans."

Kennedy holds a Bachelor's Degree in Social Work as well as a Certificate in Gerontology from California State University Long Beach. She has a Master's in Social Work from Boston University where she also acquired Certificates in Human Service Management and Gerontology.

Kennedy is a graduate of the Women's Campaign School at Yale (Class of 2007) and Valley Leadership (Class 34). She served on the Mayors Commission for Disability (2011-2014) and the Alzheimer's Task Force. She has acted as a Liaison for the Governor's Commission on Aging and the Arizona Caregiver Coalition. Most recently, she served as a District Senior Advisor and Casework Director for U.S. Arizona Congresswoman Kyrsten Sinema. Kennedy has also worked with the National Council of Senior Citizens and the Massachusetts Senior Action Council.