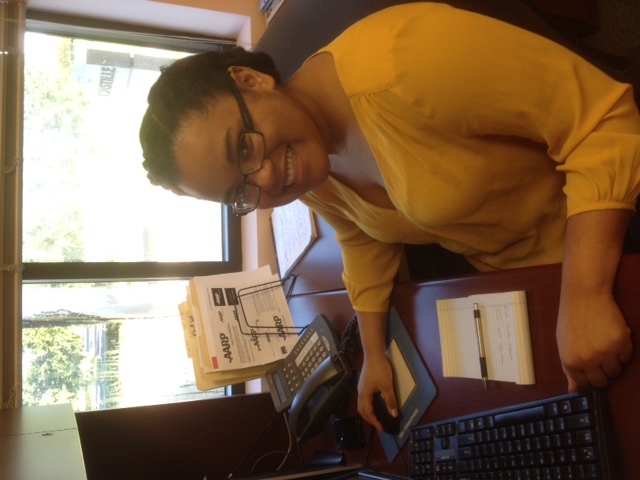 I've been an St. Petersburg Communications Intern Flier 10.21.14with AARP Florida for the last nine months and I'm sad to say that my time is up. Lucky for me, what started out as a simple resume booster turned into one of the most valuable and inspiring experiences I've ever had.

Unlike many St. Petersburg Communications Intern Flier 10.21.14where you fetch coffee and do the grunt work, AARP interns are considered a valued member of the communications team and are held to the same standards as a full-time employee. While that may seem intimidating at first, these high standards elevate interns from a studious student to a practiced professional.

If you feel you are lacking in a certain area, maybe you want to write more or maybe you want to do more work on Twitter, working at AARP will fill in those gaps. I've accomplished many things at AARP, but some of my favorites were:

Creating most of the communication materials for an AARP event in Orlando. I created a flyer, a media alert, a calendar notice, postcard copy and pitched the event to the media. All of my hard work paid off when I got an email from a news station asking to feature an AARP volunteer on its morning show.
Learning more about social media. There is much more to social media than simply posting a picture or a quote. You have to consider your audience, the wording/length of the post and the timing of the post. Thanks to my time at AARP, I've refined my social media skills for a more professional, yet engaging setting.
Learned to love writing. Before AARP, every time I was assigned to write something I always dreaded submitting the finished product. Now, I'm more confident in the work I produce and I love getting writing assignments.
Overall, the environment at AARP is the perfect place for interns to cultivate their professional skills. Being surrounded by people who are good at their job and love what they do is exciting and motivating. At the end of your internship, you will leave knowing you had a great experience and you had a positive impact on older adults in Florida. And really, what more could you ask for?

Paid Internship Opportunity: AARP Florida State Office is recruiting for a new communications intern in the St. Petersburg office. More info here: St. Petersburg Communications Intern Flier 10.21.14

Real Possibilities is a trademark of AARP.