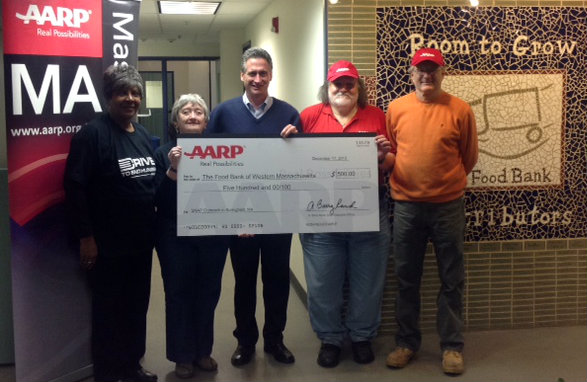 AARP Massachusetts representatives visited The Food Bank of Western Massachusetts in Hatfield on Thursday, January 16, 2014, as part of Supplemental Nutrition Assistance Program (SNAP) outreach.

AARP's Community Outreach Director Kara Cohen and VISTA Sasha Goldberg joined AARP Massachusetts State President Linda Fitzgerald and volunteers from Springfield, to help sort food during the afternoon shift at the food bank. In total, the group sorted more than 1,720 pounds of food.

On behalf of AARP Massachusetts, Fitzgerald also presented food bank officials with a $500 donation for their work in Springfield on SNAP outreach.