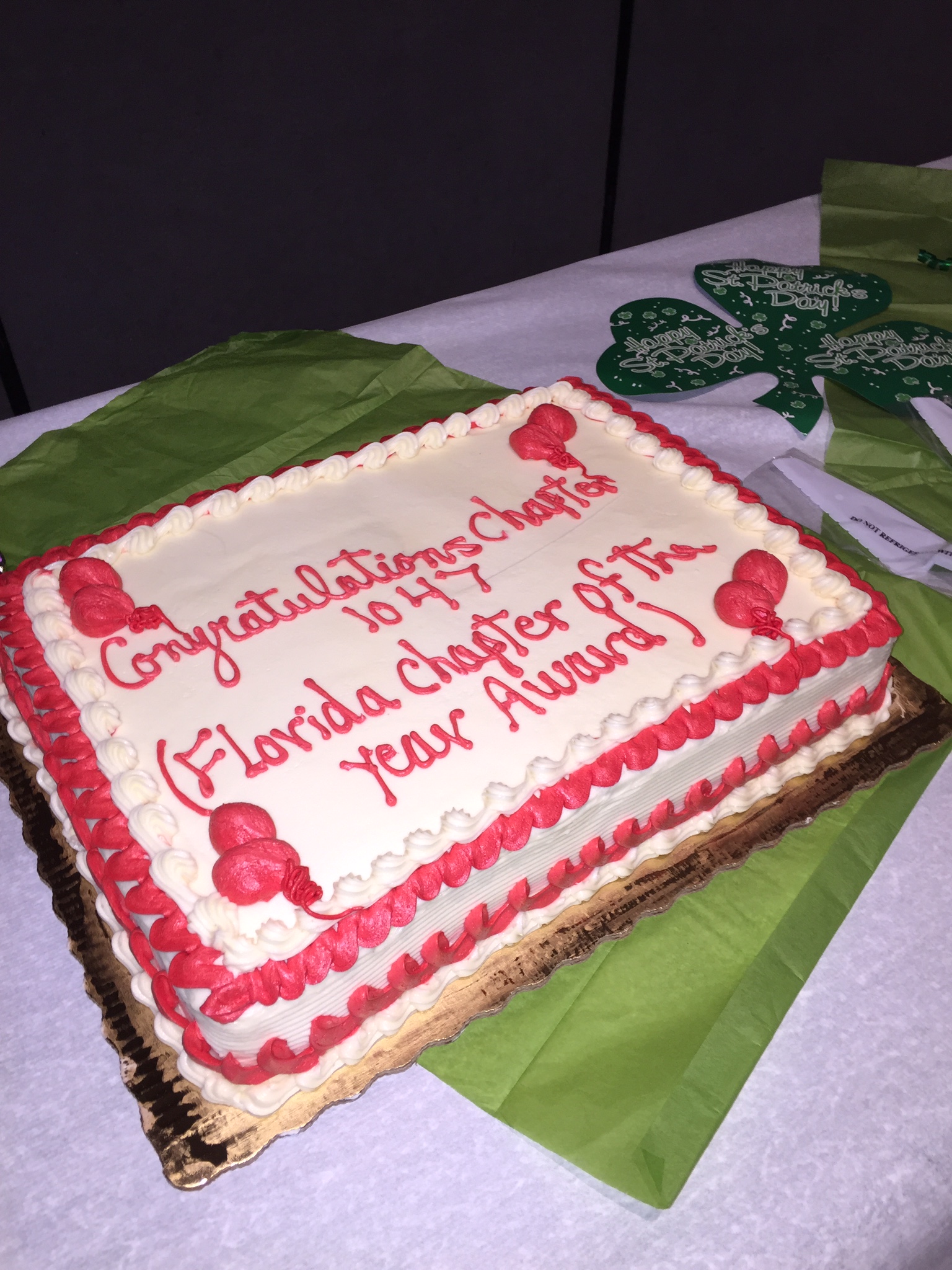 Written by Cathy Kerns, AARP Florida's Executive Council member

Winter Park AARP Florida Chapter 1047 was named 2014 Chapter of the Year. Announced on St. Patrick's Day, March 17, 2015, the highest AARPFL chapter honor was presented to the chapter at the Winter Park Civic Center. The award was presented by AARP Area Field Coordinator, Abby Walters, and Executive Council member, Cathy Kerns.

"AARP Florida is grateful to the 227 Winter Park Chapter members and the countless hours of service they have provided to Central Floridians 50+," said AARP Florida State Director, Jeff Johnson. "AARP is grateful for the work of Chapter 1047 and all Florida chapters who continue to exemplify AARP Founder, Dr. Ethel Percy Andrus and her motto "to serve and not be served." AARP Chapters provide fellowship to members and contribute immeasurably to the good of their communities. Congratulations to Winter Park Chapter 1047 for a fantastic year."

Florida's Chapter of the Year members volunteered at over 25 events representing nearly 400 documented hours of time. Their talents not only included dedicated service to Floridians 50+, they provided individual dictionaries to 3rd graders at a school of need. Members continued to support Central Florida homeless population. Members worked to support AARP's Drive to end Hunger and SNAP as well as raising awareness of fraud protection and driver's safety. The chapter helped sponsor a community Brain Fest and promoted all of the AARP special programs including Life Reimagined, Living Stronger, Living Longer, Home Fit, Senior Health Fairs, Senior Expos and much more. This diverse and active chapter also carried the AARP legislative advocacy torch with local and state government leaders.

Entertaining events, social outings and trips created great fellowship opportunities and lifelong friendships for members. Winter Park Chapter 1047 continues to thrive and represent the values and benefits of AARP Florida.