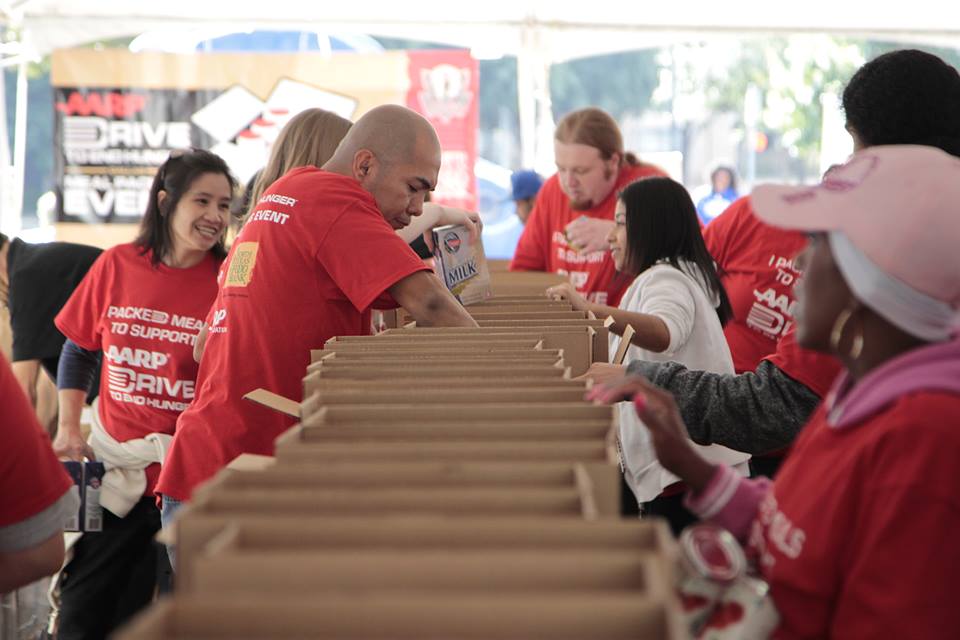 Hunger is a major issue facing many older Floridians. In 2012,about 22% of all Florida residents reported not having enough money to buy food in the last year, and about 7% of all older Floridians are at risk of hunger. That's why AARP is involved in several initiatives to help feed the hungry. With programs like AARP's Drive to End Hunger and No Mas Hambre and the government's Supplemental Nutrition Assistance Program (SNAP), AARP is trying to leave hunger in the dust.

Drive to End Hunger was an initiative created in 2011 by AARP Foundation to raise awareness and find long-term solutions to the problem of hunger among people 50+. It its first two years, Drive to End Hunger through a partnership with NASCAR, Hendricks Motorsports and driver Jeff Gordon, has provided nearly 16 million meals to older people, raised $17.7 million through individual and corporate campaigns, and doubled the public awareness about the problem of hunger among older adults.

When it comes to minorities the hunger problem is even more severe. With over 25percent of Hispanic households at risk of food insecurity, No Mas Hambre is an effort by AARP and Latino Magazine f raise awareness and find community-based solutions to the problem of hunger among Latinos.

In addition to the AARP programs, the organization is also raising awareness about SNAP. With low public awareness about this available assistance, AARP is helping seniors and others connect with a program that can provide the help they need.

If you are concerned about hunger in your community, get involved. You can donate to Drive to End Hunger, or volunteer at local food banks and other programs. To connect with opportunities where you live, visit www.createthegood.org.