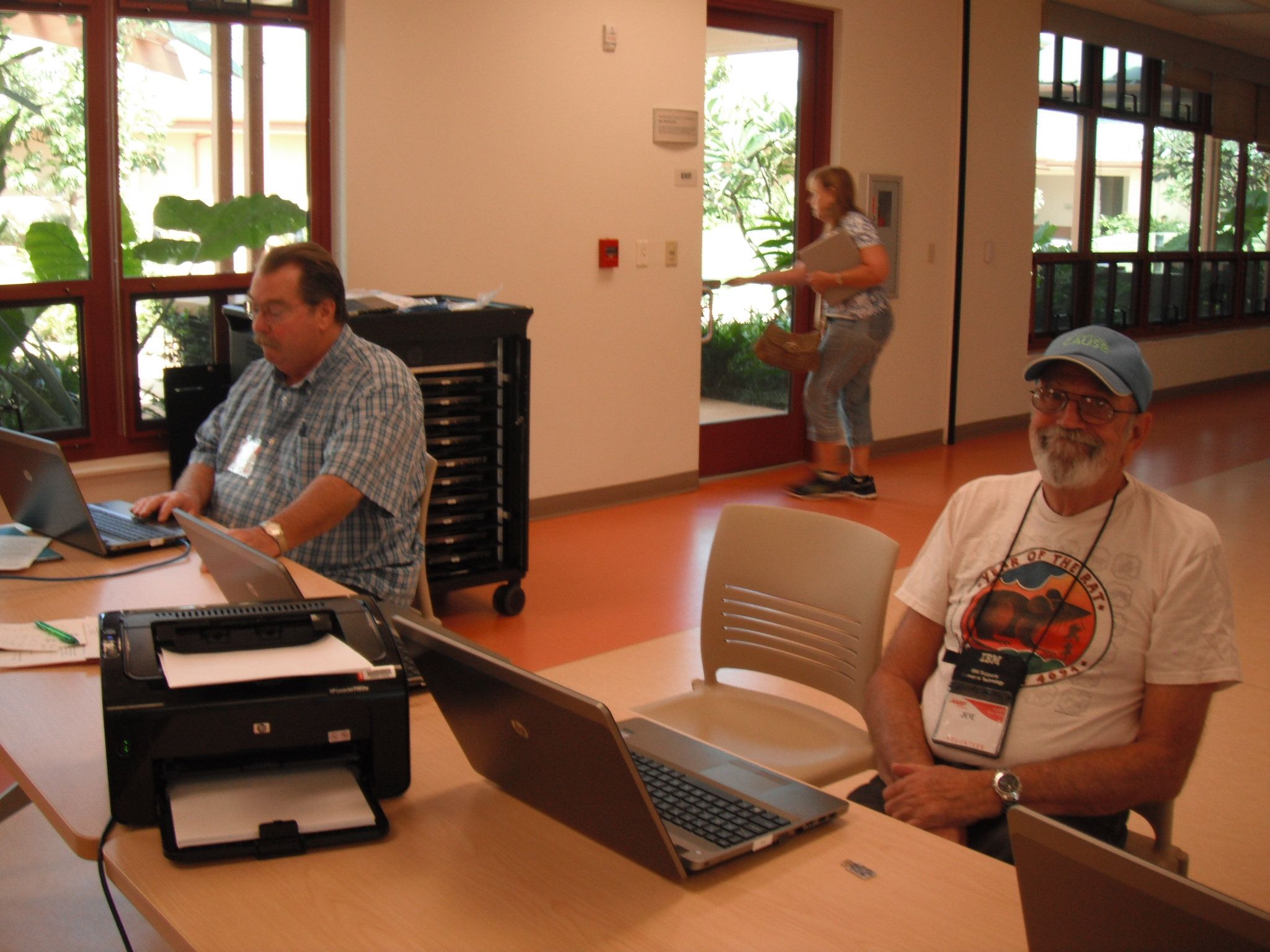 Tax season is right around the corner and many Hawaii seniors will soon be looking for filing assistance. The good news is more than 250 Tax-Aide volunteers across the state are standing by to help. Beginning February 1 through April 15, AARP-trained and IRS-certified volunteers will be available at 43 locations across the state (including 20 sites on Oahu) to help prepare federal and state tax forms.

Last year in Hawaii, Tax-Aide counselors helped file nearly 18,000 state and federal returns generating more than $6.5 million in tax refunds. AARP Foundation Tax-Aide is a volunteer-run tax preparation and assistance service, with special attention to low and moderate-income taxpayers age 60 and older. There is no charge.

"Every year AARP Tax-Aide helps thousands of residents prepare and file their tax returns," said Hawaii Tax-Aide spokesperson Megan Morris. "We could not do it without our dedicated volunteers, who make the work of AARP Foundation possible."

The volunteers are part of a nationwide program launched in 1968 that now serves 2.6 million taxpayers annually. Run in cooperation with the Internal Revenue Service (IRS), it is the largest free volunteer tax preparation program in the country.

In some circumstances, AARP Tax-Aide volunteers may be able to provide assistance to home-bound elderly, including individuals in nursing homes. Foreign language assistance may also be available at select locations. Appointments are required at some locations, so call ahead to be sure.

Hawaii taxpayers can locate the site nearest them by calling toll-free 1-888-AARPNOW (1-888-227-7669), visiting www.aarp.org/taxaide, or checking the following links:

Oahu Tax-Aide Site listing:

http://dl.dropbox.com/u/62955597/2013%20OahuTax-Aide%20Site%20List.pdf

Neighbor Island Tax-Aide Site listing:

http://dl.dropbox.com/u/62955597/2013%20Neighbor%20Island%20Tax-Aide%20Site%20List.pdf

AARP Tax-Aide is a service of the AARP Foundation, AARP's affiliated charity. Foundation programs provide security, protection and empowerment for older persons in need. Low-income older workers receive the job training and placement they need to re-join the workforce. Free tax preparation is provided for low- and moderate-income individuals, with special attention to those 60 and older. Additional programs provide information, education and services to ensure that people over 50 lead lives of independence, dignity and purpose. Foundation programs are funded by grants, tax-deductible contributions and AARP.