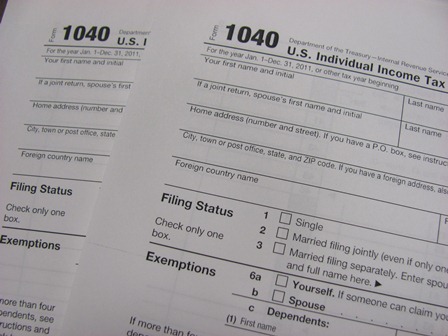 This year, AARP Foundation is again providing free tax assistance and preparation for taxpayers with low to moderate income through the AARP Foundation Tax-Aide program. AARP Foundation Tax-Aide, in its 46 th year, is the nation's largest free tax assistance and preparation service, giving special attention the older population. You do not need to be a member of AARP or a retiree to use this service.

AARP Foundation Tax-Aide has grown tremendously since its inaugural team of just four volunteers in 1968. In 2014, 35,000 compassionate volunteers at over 5,000 sites provided 2.6 million people with free tax help. Taxpayers who used AARP Foundation Tax-Aide received $1.3 billion in income tax refunds and more than $257 million in Earned Income Tax Credits (EITCs).

"Last year, 687 AARP Foundation Tax-Aide volunteers in Missouri helped more than 63,030 people file their federal, state and local tax returns," said Bob Juergens, program state coordinator. "The program is offered at approximately 127 sites in Missouri, including senior centers, libraries, and other convenient locations. We are anxious to expand coverage and can do so if we recruit additional volunteers."

AARP Foundation Tax-Aide thrives due to the remarkable efforts of its volunteer base. With nearly 50 million low- to moderate-income taxpayers helped and growing, there are always opportunities for new volunteers. Lack of experience shouldn't stop anyone from volunteering. Tax volunteers must complete a tax preparation workshop from the Internal Revenue Service prior to working with taxpayers. There is also a need for grass-roots leadership on-site greeters, and those who can provide language assistance in Spanish, Mandarin or Cantonese.

For more information, visit www.aarp.org/taxaide or call 1-888-AARPNOW (1-888-227-7669). AARP Foundation Tax-Aide is offered in conjunction with the IRS.