Warns of 4 Valentine's Day Scams to Watch Out For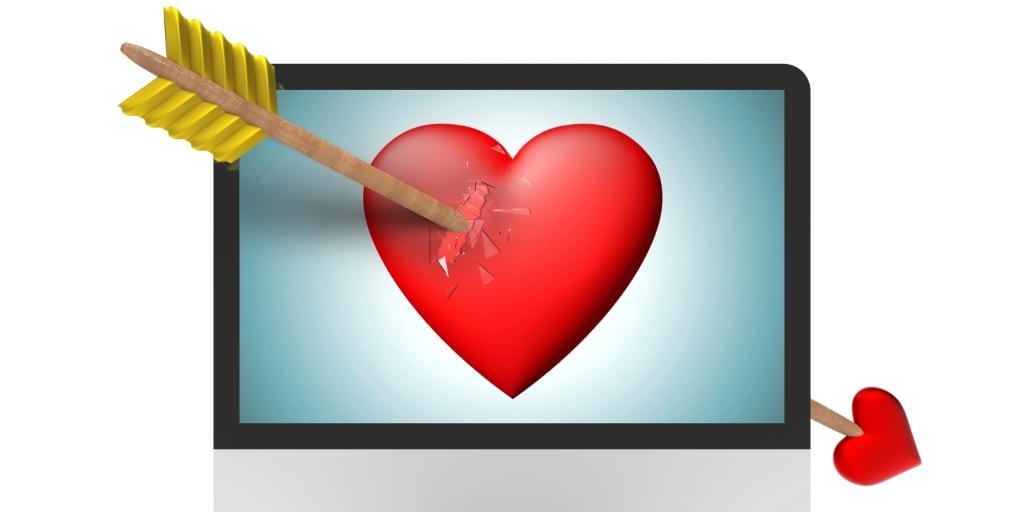 Portland, February 9, 2015 – As lovers and those looking for love prepare to celebrate Valentine's Day, AARP's Fraud Watch Network releases new tips on how Oregonians can protect themselves from scammers from taking aim at their hearts and their pocketbooks.

Scamming thousands of men and women each year – most over age 40 – romance swindles consistently make Top Scams lists, including those of the FBI's Internet Crime Complaint Center ( www.ic3.gov). The average per-victim loss is $10,000, according to MoneyGram. Other Valentine's Day cons include: phony e-cards, sham flower sales and a rumored cash-on-delivery scam.

" Whether you're head over heels in love and looking for the perfect gift or searching for a love connection, scammers are breaking Oregonians hearts and their bank accounts," said Shelley Buckingham, AARP Oregon's Director of Communications. "AARP's Fraud Watch Network is helping people spot and avoid heartless scams. And if you or a loved one has been victimized, call our helpline for advice and guidance."

AARP urges Oregonians to watch out for these 4 scams:

Online Dating Scams: With 38 percent of singles who are looking for love having used online dating sites, it is critical for Oregonians to beware of these signs their "sweetheart" is really a scammer:

Wants to leave the dating site immediately upon meeting and quickly asks for an e-mail address, phone number, or instant messaging username.
Professes true love after just a few contacts.
Has a profile that seems too good to be true, including a supermodel-worthy photo.
Won't answer basic questions about where they live and work. Or, claims that he or she is a U.S. citizen who is abroad, is wealthy, or is a person of important status.
Asks for money, multiple times (and, usually through a wire transfer) to pay for travel, a child or other relative's hospital bills, recovery from a temporary financial setback, or expenses while a big business deal comes through.
Communicates in a more desperate, persistent, or angry way if you don't send money immediately.
Tips for how Oregonians can protect themselves:

Don't send money or give credit card or online account details to anyone they don't know.
Be careful about what personal information they share online.
Report suspected fraudsters to the dating website or chat room operator.
Bogus ECards: Electronic greeting cards are an easy way for scammers to infect a computer with malware that gives them remote access to a person's files, online banking accounts, and passwords, putting them at risk for identity theft.

Tips for how Oregonians can protect themselves:

Don't click on links, especially when they're from an unnamed person or secret admirer.
Steer clear of names and senders you don't recognize.
Even if you recognize the sender's name, go to the card company's website to open the card; usually you'll receive a confirmation code you can use to open the ecard.
Fake Flowers: Scammers will sometimes pose as a local florist and then charge hidden or inflated fees. Or, you may get an e-mail from a supposed florist containing harmful links that lead to phony sites looking to steal personal and credit card information in exchange for huge discounts.

Tips for how Oregonians can protect themselves:

Use a florist you trust and know; get referrals from friends and check for complaints with theBetter Business Bureau.
Ask for a detailed receipt for any florist you use online and make sure that the fees for the florist who's actually fulfilling your order are fully disclosed—third parties are often used around holidays.
Pay by credit card so if there's a problem you can dispute it with your card issuer.
Don't fall for and click on email links that could release malware onto your computer and put you at risk for identity theft.
Cash on Delivery: Law enforcement across the country report con artists are delivering flowers-and-wine baskets to unsuspecting Valentines, demanding that a charge must be paid because alcohol is being delivered. The charge is minimal – under $5 – but the delivery person won't accept cash, only a credit card. With the account information, the scammer can run up thousands in fraudulent charges.

Tip for how Oregonians can protect themselves:

There is no special charge for delivered alcohol.