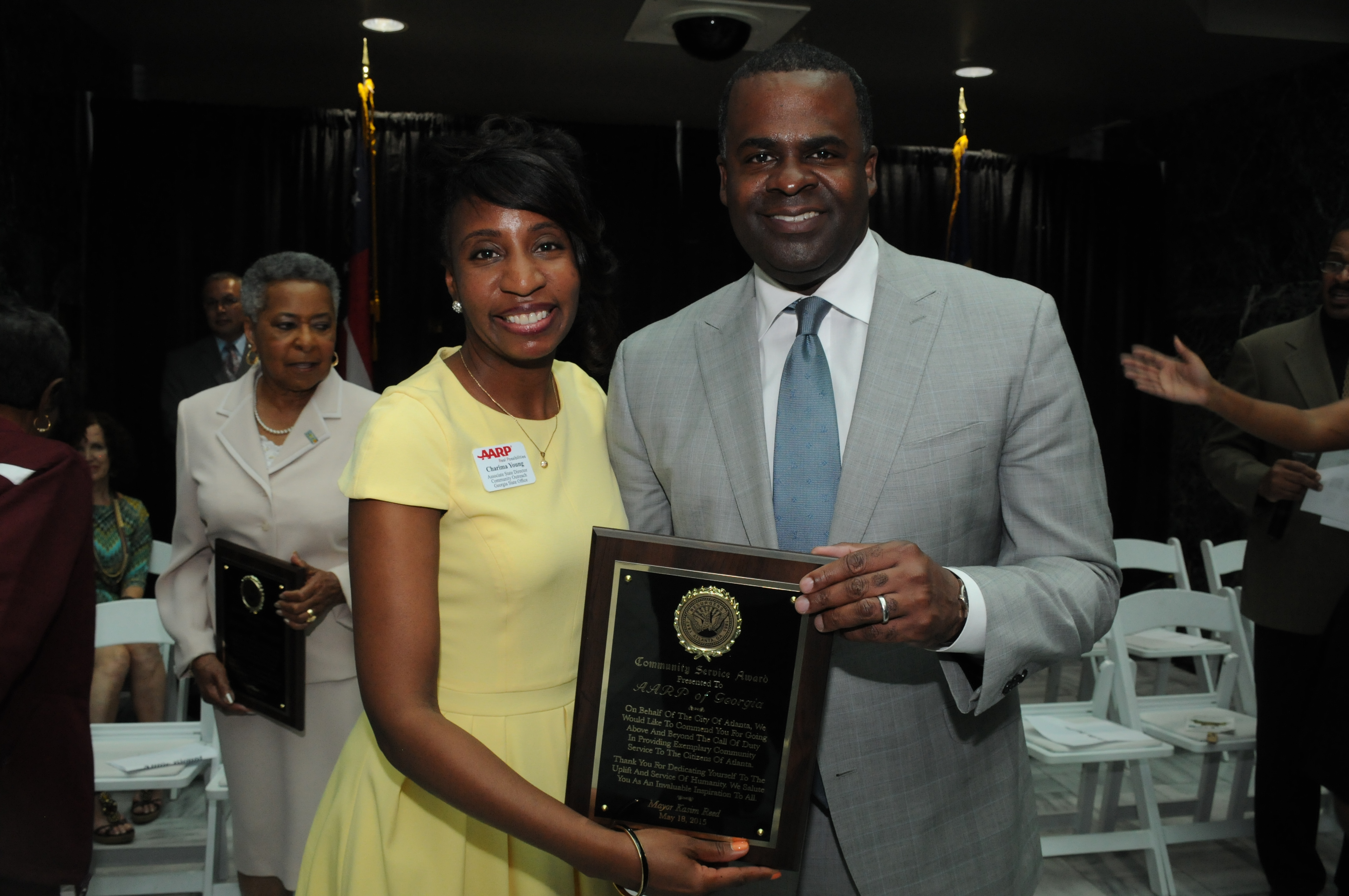 Last month, AARP Georgia was awarded with the Community Service Award honoring Older Atlantans Month. Atlanta Mayor Kasim Reed presented the award for AARP's contributions to the City of Atlanta over the years. More than 1,000 attendees participated and AARP discussed its 2014 Age-Friendly Atlanta accomplishments and our upcoming events in 2015. AARP volunteers educated attendees on Age-Friendly/Livable Communities programming, fraud prevention tips, caregiving, and other relevant tools and resources to help Atlantans enhance their quality of life.

An Age-Friendly Community is designed to establish an inclusive and accessible environment that encourages active and healthy aging for all ages. It also proactively focuses on those elements of communities that enhance independent living with a goal of having older citizens take a more active role in their communities. Atlanta is beginning the first steps of its five-year journey to becoming an Age-Friendly Community. This new World Health Organization Age-Friendly designation will serve as a vehicle for inclusive community access that encourages active and healthy aging.

Photo: Charima Young, AARP Georgia Associate State Director, Community Outreach receives City of Atlanta Community Service Award from Mayor Kasim Reed.