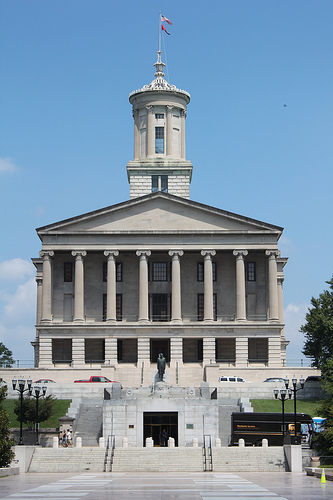 Although Tennessee Gov. Bill Haslam has rejected "Medicaid Expansion" as proposed by the Affordable Care Act, AARP will continue working with him and other state leaders, federal officials and health care advocates to try to find a way to provide health insurance to families struggling to afford coverage.

In a speech to the Legislature, the governor said he has asked the federal government to allow the state to enact a "Tennessee Plan" to expand coverage to thousands of families.

"While we are disappointed that we are not able to move forward ..., we are glad that Governor Haslam continues to be interested in finding a way to provide health insurance for hard-working folks and their families. We are greatly concerned about the health care needs of individuals close to poverty as well as hospitals which are struggling to pay for care for those who are not insured," said Rebecca Kelly, State Director for AARP Tennessee. "We are anxious to learn more about the Tennessee Plan and will work with the governor and the Legislature to arrive at the best solution for Tennessee."

In a meeting with top members of the governor's staff, we learned about some of what the governor envisions, but haven't yet seen details of the plan.

We were pleased to see that Sen. Bob Corker and Sen. Lamar Alexander already have reached out to Health and Human Services Secretary Kathleen Sebelius to ask for flexibility in enacting this "Tennessee Plan."

Expanding coverage to Tennesseans between 100 percent and 138 percent of the federal poverty level (about $23,000-$32,000 for a family of four) would improve the health of our citizens and our economy, according to a report commissioned by AARP. It found that Tennessee would reap nearly $30 for every $1 spent by the state, bringing thousands of new jobs and hundreds of millions of dollars in new tax revenue. It also could give nearly 1 million people access to care before it becomes urgent and help prevent thousands of people from dying unnecessarily.

We need your help. Please click here to sign up for our advocacy email alerts so that you can reach out to the governor and legislators when there is action to take on this critical issue!