Contact: David Irwin dirwin@aarp.org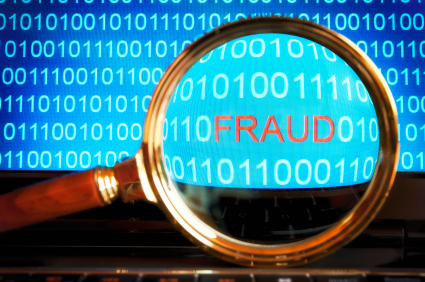 When Old Debts Haunt Consumers, Deceit, Abuse & Cut Corners by Collectors Can Prevail – NY Court Case at Center of Putting a Stop to It

NEW YORK, New York – Owe more than you thought you did when the debt collector comes calling? You're not alone and AARP says, in many cases, debt collector fraud may be at the root of it all. Often times when debt is sold to collection agencies, there's little proof to back it up, but that doesn't stop debt collectors from getting default judgments, ruining innocent people's credit and getting their money. A New York case may just help put a stop to it across the nation.

And that's brought some heavy hitters out: AARP and a cadre of other consumer advocates, including the National Association of Consumer Advocates, and the National Consumer Law Center have come out swinging for change, filing a Friend of the Court Brief with the Second Court of Appeals in New York seeking to end debt collectors' dirty practices.

It's not uncommon, every year; millions of people are sued in state courts for billions of dollars in debts they don't owe, according to a study from the Federal Trade Commission ("FTC"), one of the federal agencies that enforce the Federal Fair Debt Collection Practices Act.

"Banks sometimes sell debt that is not valid, has been paid in part of in full, or that is not owed by the person they say owes it because it resulted from identity theft or unauthorized use," says Julie Nepveu, Sr. Attorney at AARP Foundation Litigation. "People fear being put in jail if they get sued, or they don't have documents to prove they don't owe the amount claimed, if anything. Many feel pressured into paying even if they think they don't owe a debt."

Here's how it works:

Debt buyers pay, on average, only 4 cents on the dollar for huge portfolios of delinquent debt. The price is so low because banks sell the debt portfolios subject to explicit contractual warnings that the information they sell is not accurate and should not be relied upon. Additionally, they don't sell any documentation to allow anyone to verify the claimed amounts. The only information a debt buyer purchases is an unprotected Excel spreadsheet with a debtor's personal information and an approximate amount allegedly due. This is inadequate to permit the debt buyers to prove they own the debt, are suing the right person, and for the right amount.

Debt buyers obtain default judgments en masse by deceiving courts into believing that the information they are suing upon is reliable and that they have served the lawsuit upon the alleged debtor. They convince the court, based on computer generated affidavits that no human being even reads, swearing untruthfully that the information they have about the debt is accurate and has been personally verified. In fact, the lawsuits are based on inherently unreliable summaries of old credit card accounts that cannot be verified by any means, even by the banks that sold the accounts. The result is that millions of judgments are entered every year, worth billions of dollars. The debt buyers succeed only because most lawsuits they file end in default judgments or settlement. They rarely have to prove their claims, and often just dismiss the lawsuit if an alleged debtor appears to defend.

The New York case at the heart of it:

The case is Sykes v. Mel Harris, LLC, et al., on appeal from the Southern District of New York. Ms. Sykes and other plaintiffs filed a class action lawsuit claiming that Defendants, Mel Harris, LLC, a debt collection law firm, Leucadia Credit Recovery, a third party debt buyer who purchases delinquent debt only from other debt buyers, and Samserve, a process server that allegedly frequently fails to serve notice of the lawsuit on the alleged debtor but files falsified affidavits of service with the court, are engaged in a scheme to fraudulently obtain default judgments in violation of state and federal laws, including the Fair Debt Collection Practices Act and the Racketeer Influenced Corrupt Organizations Act.

The Federal District Court for the Southern District of New York granted Syke's motion to certify a class action to challenge the alleged practices. The defendants appealed certification of the class to the Federal Court of Appeals for the Second Circuit.

AARP's friend of the court brief urged the appeals court to affirm the certification of the class. Banks that sell debt and debt buyers nationwide have been exposed for engaging in widespread robo-signing practices—like those used to lie about foreclosures—in order to obtain default judgments. Recent enforcement and regulatory actions against banks and debt buyers regarding their collection practices demonstrate that the affidavits are frauds and no judgment should be entered based on information sold as explicitly inaccurate and unverifiable.

"It is not too much to ask that a debt buyer show the court that it owns the debt, it is suing the right person, and for the right amount, using the actual contracts and account documents instead of a false, self-serving affidavit," added Nepveu. "Collection abuses can cause serious emotional distress, force people to pay money they don't owe, ruin reputations, make credit and insurance more expensive, make it hard to find a job or rent an apartment, and pinch people who cannot even afford to buy food or medicine."

Follow us on Twitter: @AARPNY and Facebook: AARP New York

AARP is a nonprofit, nonpartisan organization, with a membership of more than 37 million, that helps people turn their goals and dreams into real possibilities, strengthens communities and fights for the issues that matter most to families such as healthcare, employment and income security, retirement planning, affordable utilities and protection from financial abuse. We advocate for individuals in the marketplace by selecting products and services of high quality and value to carry the AARP name as well as help our members obtain discounts on a wide range of products, travel, and services. A trusted source for lifestyle tips, news and educational information, AARP produces AARP The Magazine, the world's largest circulation magazine; AARP Bulletin; www.aarp.org ; AARP TV & Radio; AARP Books; and AARP en Español, a Spanish-language website addressing the interests and needs of Hispanics. AARP does not endorse candidates for public office or make contributions to political campaigns or candidates. AARP Foundation is an affiliated charity of AARP that is working to win back opportunity for struggling Americans 50+ by being a force for change on the most serious issues they face today: housing, hunger, income and isolation. AARP has staffed offices in all 50 states, the District of Columbia, Puerto Rico, and the U.S. Virgin Islands. Learn more at www.aarp.org .

####