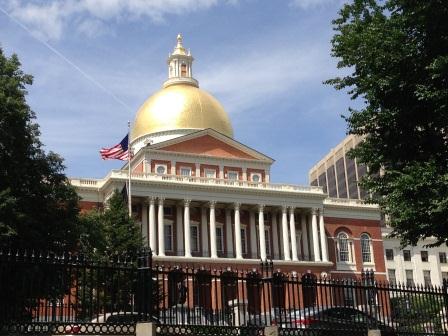 In reaction to today's release of the conference committee's recommendations for the $38.1 billion Massachusetts Fiscal Year 2016 state budget proposal, Michael E. Festa, state director of AARP Massachusetts – which serves more than 800,000 residents age 50 and older in the Commonwealth – issued the following statement:

"AARP commends the Massachusetts Legislature for funding key provisions central to the health, safety, and financial security of the state's 50+ population, such as the $7.17 million increase in Enhanced Home Care funding to keep elders living independently at home rather than in nursing homes.

"AARP knows that the vast majority of older Americans want to live independently, at home and in their community, as they age. AARP Massachusetts is pleased to see that the Fiscal Year 2016 budget supports the rebalancing and strengthening of long term care for today's seniors.

"While AARP was disappointed that an amendment brought forth by Senator Barbara L'Italien (D-Andover) that would have increased the income threshold for home care services was not included, we nonetheless recognize that significant steps were taken by the Legislature to protect seniors in this budget, such as:

The budget line item for Home Care Purchased Services was increased by 1.6 percent to $104,595,483. While the increase was less than what Governor Baker proposed, this is nonetheless an overall increase from 2015 levels.
Additionally, AARP is pleased to see a $2.4 million increase in funding to the state's Councils on Aging, which provide invaluable community services.
The Basic Home Care Program, which serves the most seniors, will increase by $1.7 million.
Protective services for elders suffering from abuse or neglect will increase by $337,476, or 1.5 percent.
$50,000 for continued funding of the Financial Abuse Specialist Teams (FAST) to protect elders against financial abuse.
$250,000 for Operation A.B.L.E. of Greater Boston to provide basic workforce and skills training, employment services and job re-entry support to older workers.


We urge Governor Baker to sign the Fiscal Year 2016 budget."