Legislative Achievements

AARP New York won important victories for older New Yorkers, homeowners, consumers, caregivers and baby boomers this year through volunteer efforts, lobbying and media. These are really your victories. Together, we helped protect funding for critical programs through state budget efforts and the passage of key legislation. Here are the key wins from this year's New York legislative session:


Foreclosure Prevention

AARP New York successfully pushed for a bill to give an estimated 25,000 New Yorkers facing foreclosure a better chance to keep their homes. Governor Andrew Cuomo signed the measure into law July 31.

The new law will speed up New York's lengthy foreclosure process – which at an average of nearly three years is the nation's longest – and allow homeowners to avoid snowballing fee and interest charges and get a fair shot to reach an affordable mortgage modification.

The statute closes a loophole, which banks have used in order to stall, by requiring lenders' lawyers to certify their case has merit at the time they file suit. That will move cases quickly into the courts, where the two sides are required to enter court-supervised mediation within 60 days of the lender filing proof of service.

AARP New York helped launch a powerful coalition, "New Yorkers for Responsible Lending," to help push the bill through both houses, teaming up with Legal Services NYC, the Western New York Law Center, the New Economy Project (formerly NEDAP), the Empire Justice Center and MFY Legal Services, Inc.

Coalition members collaborated on op-ed articles, letters to the editor and media efforts, including press conferences at which AARP New York stood with state Attorney General Eric Schneiderman and Senator Jeff Klein, co-leader of the state Senate's majority coalition.

Meantime AARP New York volunteers sent over 500 faxes and made 152 phone calls to state legislators to press the importance of the issue.

Status: Signed into law by the governor.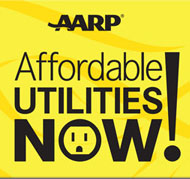 Protecting Utility Consumers

AARP New York scored another major win when a high-profile commission appointed by Governor Cuomo recommended that the state create a citizens' utility board to give residential ratepayers a powerful voice before regulators.

The recommendation from the influential Moreland Commission, which investigated utility performance in the wake of Superstorm Sandy, came days after the state Assembly passed an AARP-backed bill to establish a utility consumer advocate office in New York.

The achievement capped an intensive campaign by AARP New York to raise awareness among lawmakers and policy-makers of the need for utility consumer protection in a state whose average residential electric rates have consistently ranked highest in the continental United States.

AARP New York spearheaded a coalition effort with the Public Utility Law Project (PULP), Consumers Union and the New York Public Interest Research Group to lobby lawmakers and the governor's staff.

AARP New York kept up the pressure through media outreach, a lobby day that brought volunteers to the State Capitol from across Upstate New York, and listening sessions across the state that resulted in volunteers making more than 1,300 calls and sending over 5,200 faxes to elected officials.

AARP New York's efforts also produced budget wins to help protect utility ratepayers. The 2013-14 State Budget includes $1 million for a project to advocate for consumers before the Federal Regulatory Commission and the New York Independent System Operator, which sells electricity to large buyers and sellers before the power reaches consumers. Legislators also added $500,000 for PULP, which advocates for low-income utility consumers.

Status: Bill to establish a strong, independent Utility Consumer Advocate office passed state Assembly; a commission appointed by the governor to investigate utility performance recommended creation of a similar Citizens' Utility Board.



Cutting Red Tape for Guardians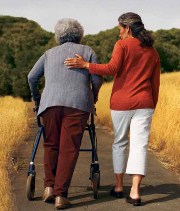 The state legislature passed an AARP-backed bill to help New Yorkers avoid costly and time-consuming red tape in exercising health care, financial and other legal responsibilities for their out-of-state, elderly parents and loved ones.

The Uniform Adult Guardianship and Protective Proceedings Jurisdiction Act is part of a national AARP effort to focus on care, not courts, by removing the barriers that prevent caregivers from providing for their out-of-state loved ones.

AARP is seeking a uniform standard across the nation allowing guardians to file a simple registration form in other states where their elderly parents may live.

New York would become the 37 th state (plus Puerto Rico and the District of Columbia) to adopt the standard if Governor Cuomo signs the bill into law.

Guardians who live in states without the standard must receive approval from other states' courts– and often hire lawyers - to exercise their responsibilities after already obtaining such legal orders in their own state.

The New York bill also includes safeguards to combat elder abuse by penalizing anyone who wrongfully seeks control and assets of another by taking them across state lines and immediately being named guardian.

AARP New York stood with the bill's sponsors in both houses to draw media attention to the issue.

Status: Passed both houses of the state legislature; awaits action by the governor.



Protecting Baby Boomers' Health

The legislature passed a bill requiring that baby boomers be offered a hepatitis C screening test whenever visiting their primary care doctor and receiving hospital inpatient and outpatient care.

Hepatitis C is a potentially fatal contagious liver disease that often shows no symptoms and ranges in severity from a mild illness lasting a few weeks to a serious, lifelong illness that attacks the liver and can lead to cirrhosis (scarring of the liver) or deadly liver cancer.

The Federal Centers for Disease Control and Prevention (CDC) called for testing of baby boomers last August after finding people born between 1945 and 1965 account for 75 percent of the estimated 3.2 million Americans infected and are at risk for infection.

Meantime there have been great advances over the past few years in treatments for hepatitis C, and many carrying the disease can be cured.

An estimated 200,000 New Yorkers are living with hepatitis C but as many as 85 percent are unaware they have it.

AARP New York volunteers played a critical role in the bill's passage at the end of the legislative session by sending almost 500 faxes to the State Senate, while media efforts helped generate exposure at the same time.

The CDC recognized AARP New York's advocacy efforts in July by presenting an award for State Director Beth Finkel at a reception on the White House grounds in Washington, DC at the Eisenhower Executive Office Building as part of World Hepatitis Day events sponsored by the White House Offices of National AIDS Policy and National Drug Control Policy.

Status: Passed both houses of the state legislature; awaits action by the governor.



Helping Relatives Care for Children

To help more than 100,000 children whose parents are unable to raise them, AARP pushed for a measure that would help more relatives provide stable homes to give these children a solid foundation in life.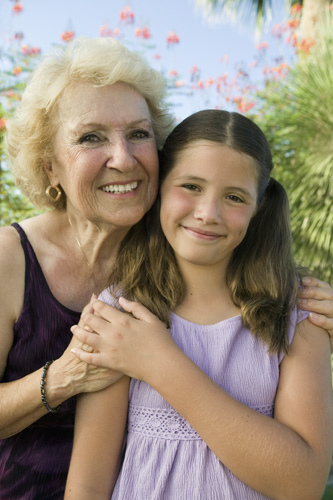 The State Senate passed a bill that would give aunts, uncles, adult siblings and great-grandparents the same rights as grandparents to seek the legal power to make critical decisions for the children.

The Relative Caregiver Bill allows these relatives to seek guardianship or custody of children who have lived in their home for at least two straight years, as grandparents already can.

Guardianship and custody give the caregiver the legal right to make critical medical, school and other decisions for the children.

AARP New York and its volunteers joined with the legislative sponsors to promote the bill, while volunteers lobbied lawmakers with 153 telephone calls and a lobby day.

AARP New York also secured a $101,000 legislative addition to the 2013-14 State Budget to help not-for-profit and voluntary organizations that provide support services to the caretaker relatives of minor children.

Status: The "Relative Caregiver Bill" passed the State Senate.



Other Legislative Advances

Both houses of the legislature passed AARP-supported bills to:

Improve access to nutritious foods for older New Yorkers through a "farm to senior" program in conjunction with senior centers and institutions for the aging.
Give local health departments the power to respond in a timely and effective manner to state and local public health crises through immunizations administered by trained and certified pharmacists, helping to keep older New Yorkers healthy and living independently in their communities.
Require that people discharged from the hospital are informed about NY Connects, the state's Aging & Disability Resource Center, which provides information to families and caregivers in need of long-term supports and services for loved ones such as home-delivered meals, transportation and in-home services. These programs allow many the option to stay in their home and community rather than entering a more expensive, taxpayer-funded institution.
Add the State Office for the Aging to the list of state agencies represented on the state's disaster preparedness commission.
AARP New York also secured important legislative advances on bills to improve vision rehabilitation and lower prescription drug prices by making companies that manage prescription drug benefit programs for health plans legally accountable to customers.

A bill requiring the licensing of trained vision rehabilitation professionals, orientation and mobility specialists and rehabilitation therapists passed the State Senate, while the prescription drug measure passed the Assembly.

Budget Victories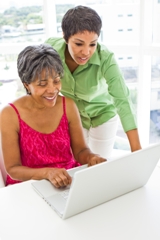 EPIC Restoration

For the first time in recent years, the executive budget proposal did not attempt to cut funding for the Elderly Pharmaceutical Insurance Coverage program or co-payment assistance.

AARP lobbied successfully to ensure Governor Cuomo included funding to protect those critical programs for seniors in the budget he proposed to the legislature. Efforts included an advocacy alert email that reached over 250,000 New Yorkers.

Before this year, AARP New York staff and volunteers had to devote considerable efforts into persuading lawmakers to add funding for the programs after cuts had been proposed.
Expanding Access to Affordable Health Care

The new state budget expanded Medicaid to childless adults with incomes up to 138 percent of the federal poverty level after AARP New York testified before state lawmakers.

Staff and volunteers lobbied the State Senate and Assembly on the importance of Medicaid expansion and distributed fliers to lawmakers' offices during legislative visits and several lobby days. AARP New York also highlighted the importance of Medicaid expansion during statewide issue briefings, encouraging attendees to take action and contact their legislator.



Support for Senior Programs




A total of $1.3 million was included in the 2013-14 state budget to protect State Office of the Aging programs critical to seniors, including $500,000 for elderly abuse education and $200,000 apiece for Supplemental Nutritional Assistance Program outreach, social adult day services, elderly transportation operating expenses and the Lifespan program, which provides an array of non-medical services to older New Yorkers.

AARP New York testimony before lawmakers, letters of support, participation in a coalition with the New York Council of Senior Centers and Services and the NYS Coalition for the Aging, and volunteer efforts, including 493 calls to State Senate and Assembly offices and 205 calls to the governor's office, all served to highlight the importance of these programs to lawmakers and policymakers.

AARP New York Executive Council member Neal Lane, who has since become AARP New York President, and Coalition on Aging President Ann Marie Cook joined AARP New York to host a "telephone town hall" to educate participants on state programs, services and resources for informal caregivers and advocate for expanding funding for these programs.

Additionally, AARP New York highlighted caregiving during statewide issue briefings, encouraging attendees to take action and contact their legislator.

AARP New York also lobbied for New York's participation in the Balancing Incentive Program, which will drive nearly $600 million in federal funding over two and a half years to provide new or expanded home- and community-based long term service and supports.



Defeat of Payday Lending and Preservation of Home Care Benefits for Ill Spouses

The availability of cash advances on future paychecks would be a recipe for disaster for many New Yorkers, especially in New York City, and AARP New York helped block several efforts to make so-called "payday lending" legal.

Such loans typically carry sky-high, three-digit interest rates and wind up trapping borrowers in a cycle of long-term debt.

AARP New York also helped preserve Medicaid-funded home care benefits for older New Yorkers. Staff and volunteers helped defeat a proposal in the governor's executive budget that would have essentially forced spouses or parents to impoverish themselves to qualify an ill spouse or child for coverage.

The proposal would have cost affected New Yorkers $34.3 million.

Staff and volunteers lobbied lawmakers on the importance of the issue during legislative visits and several lobby days, while AARP New York highlighted the matter in statewide issue briefings.