AARP Pennsylvania hosted a pre-game event with the Philadelphia 76ers on November 19, 2014, for members, volunteers, and consumers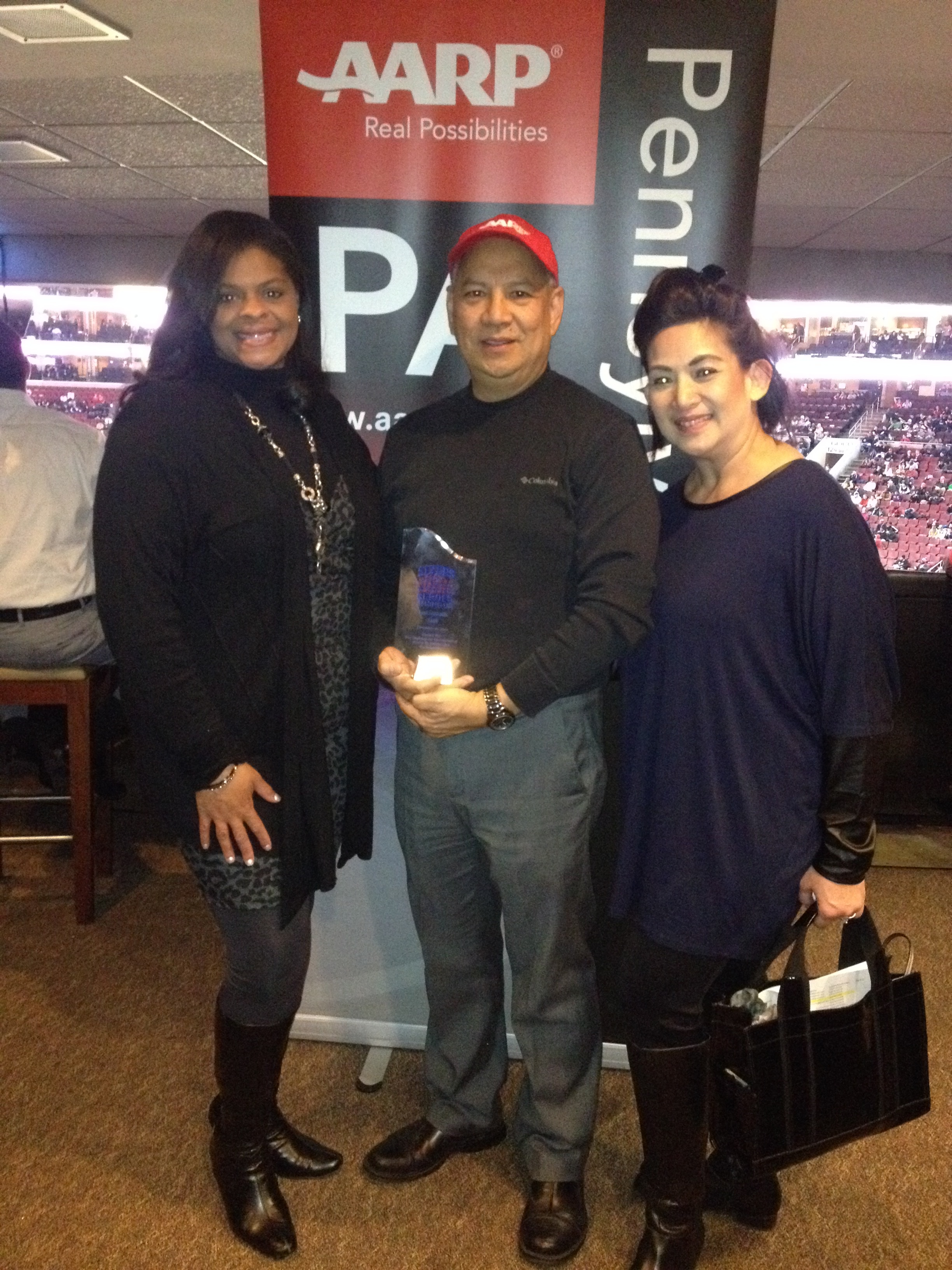 interested in avoiding scams and frauds during the holiday season. Volunteer Richard Saunders of the Consumer Issues Task Force presented efforts of AARP's Fraud Watch Network and tips for consumers in the Hall of Fame Club at the Wells Fargo Center. Richard provided tips like as shredding all bank and credit card statements, not giving out vital personal information over the phone, and regularly checking and scrutinizing bank statements. Attendees were given out information and pamphlets about financial security and Fraud Watch Network. Following the presentation, participants were invited to enjoy the game between the Philadelphia 76ers and the Boston Celtics.

Senn Fontanilla, AARP's Olde City Philadelphia Chapter 5435 president, received a standing ovation at the game when he received the 76ers HERO award for community engagement. AARP Pennsylvania was proud to be recognized by the 76ers for our outreach and engagement efforts delivered to the community through the help of our lead volunteers.