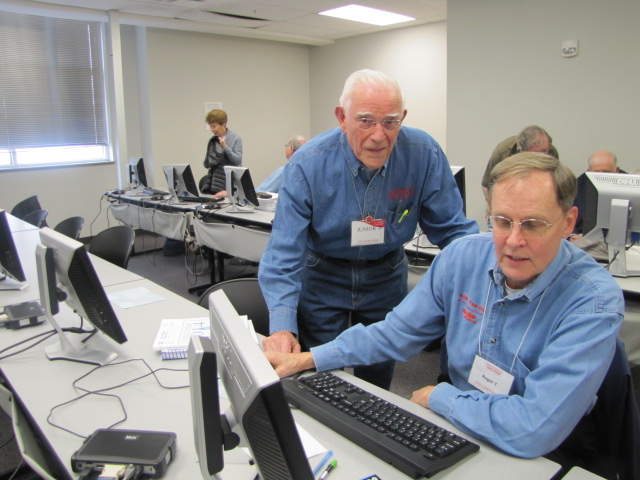 Junior A. Pavik has been volunteering to help his Gwinnett community for over two decades. His personal Tax-Aide greeter and wife of over 60 years is Marilee. Together they have been assisting low to moderate income families file their annual taxes at no cost at Gwinnett Technical College, a strong community collaboration. Tax-Aide volunteers in Georgia average 7-10 years of service and it is not uncommon to see couples and close friends serve together as they assist other community members.

AARP Foundation Tax-Aide is the nation's largest, free, volunteer-run tax preparation and assistance program with over 5,000 tax sites across the country. The service helps Georgians save money on tax preparation fees.

"Every day people say this service has been so beneficial to them," says Pavik, who was recently awarded the AARP Foundation Tax-Aide Jan Cooper Certificate of Appreciation for outstanding service. "We want to help people and we have created bonds with our clients as well as fellow volunteers. Our clients ask for many of us by name every year."

You do not need to be a member of AARP or a retiree to use this free service. For more information on documentation is required or to locate an AARP Foundation Tax-Aide site, visit www.aarp.org/money/taxes/aarp_taxaide or call 1-888-AARPNOW (1-888-227-7669). AARP Foundation Tax-Aide is offered in conjunction with the IRS.