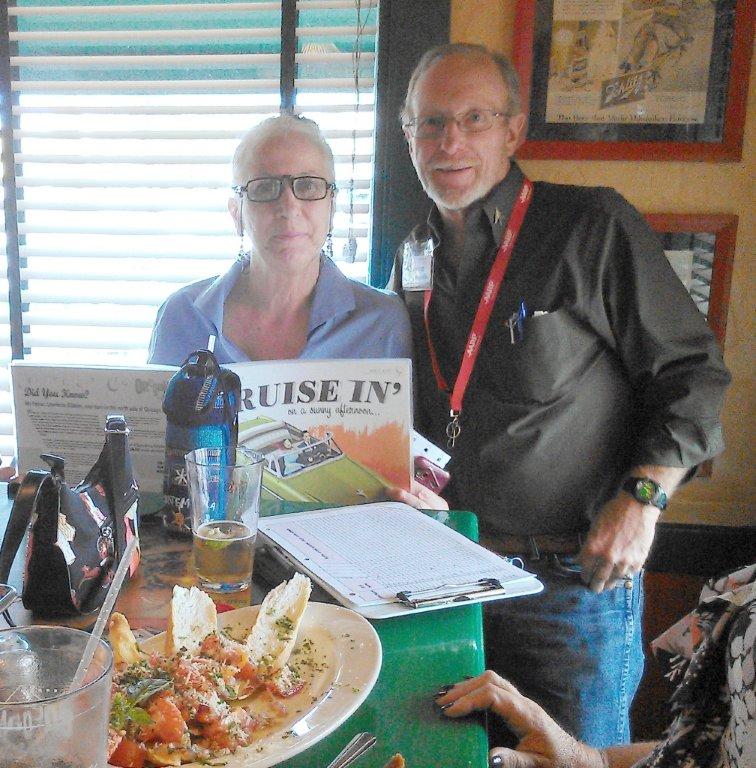 What began as a novel idea to help people 50+ engage and meet new people in their local area has flourished in the name of AARP's Tucson Community Groups. Celebrating their second year with 300 people on their roster, the volunteer-led groups meet bi-weekly where members socialize and learn new things.

"Group members have fun, network and participate in community service projects," said Warren Beneville who helps coordinate the group's activities. He and fellow organizer Monica Tervoort plan activities that include field trips, tours, socializing at local venues, periodic guest speaker presentations and opportunities for members to give back to their community.

"Every month we host two social hours at neighborhood restaurants, and we arrange a volunteer experience like helping out at a community food bank for needy families," said Beneville. "It's been successful, rewarding and enjoyable. And as we've grown in membership, we've expanded our activities to include outings to historic places like Tombstone and Bisbee."

AARP membership is not required. "It's basically open to everyone," added Beneville. "There are no membership fees and we promote and connect with each other through email.

Currently, the AARP East Tucson Community Group has about 200 members and the AARP Northwest Tucson Community Group has over 100 on their roster. "We're always interested in having new people join the groups, and we encourage anyone interested in participating to email us for more information," said Beneville.

To connect with the AARP Tucson Community Groups, please email easttucsonaarpcommunitygroup@gmail.com or call the AARP Tucson Information Center at (520) 571-9884.