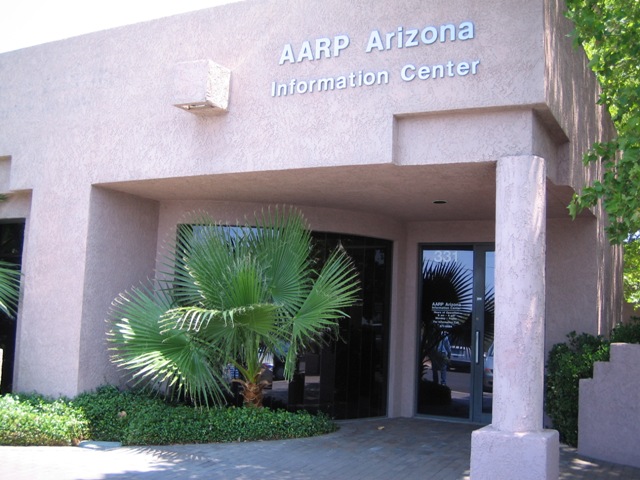 The AARP Arizona Tucson Information Center offers visitors a host of programs for members and non-members alike.

AARP Driver Safety hosts its Smart Driver course monthly at the Center. Smart Driver is a voluntary defensive driving course designed for the 50+ driver. Trained volunteer instructors review the rules of the road, and teach participants how to adjust their driving to make up for age-related changes.

"In addition, the Center is home to the AARP Foundation Tax-Aide program from February 1st to April 15th every year," says Maria Ramirez-Trillo, AARP Arizona Associate State Director. "During this time, anyone can come in and get their taxes done for free by trained volunteers."

Small group computer classes are offered on a weekly basis where volunteer instructors work with attendees one-on-one, teaching them basic computer skills so that they can stay up-to-date with the latest technology.

In 2016, the Center will be offering CarFit, a national program developed by AAA, AARP and the American Occupational Therapy Association that is designed to give a quick, comprehensive check-up on how well an older driver and their vehicle work together.

"In addition to these programs, the Center offers a wealth of information," says Ramirez-Trillo. "We know how important it is for AARP members and non-members to get information they need about programs like Social Security and Medicare. That's why we have a variety of pamphlets for those who want to know more about these and other important topics."

The AARP Tucson Information Center is located at 6700 N. Oracle Road, Suite 331 in Tucson and is open Monday through Friday from 9:00 a.m. to 4:00 p.m. (Special Summer hours between Memorial Day and Labor Day are 10:00 a.m. to 2:00 p.m.)

Conference rooms are also available by reservation for smalls groups or classes. For more information, or to sign up for one of the many programs listed here, please call (520) 571-9884.