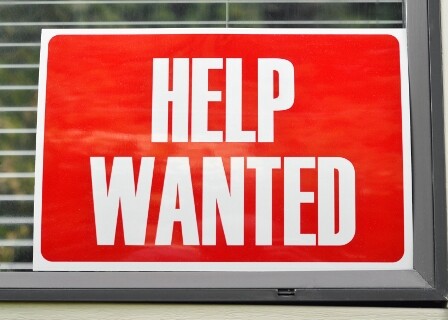 Looking for work or a new career? AARP can help!

Attend the AARP Real Possibilities Virtual Career Fair on Tuesday, September 23, 2014 from 10am-2pm ET, featuring over 20 Life Reimagined for Work hiring employers. Experienced job seekers can learn about job opportunities from local Connecticut employers such as the Blue Buffalo Co., a pet food manufacturer in Wilton, CT and Work at Home Vintage Employees (WAHVE).

WAHVE is an innovative company headquartered in Avon, CT that places workers with experience in the insurance industry, seeking part-time or work-from-home opportunities as a way to "phase-in" to or delay retirement. The company works directly with agents, brokers and insurance companies to help them fill their staffing needs with highly experienced workers, while providing these "vintage" employees with the flexibility to work from home and continue earning a paycheck. The company has placed nearly 200 employees and currently has about 70 open positions it is looking to fill, ranging from customer service, underwriting, claims processing, accounting, and more.

During the Career Fair, you'll also have access to companies such as AT&T, Avis Budget Group, National Institutes of Health, Caterpillar and the American Red Cross through their virtual booths. Click here for the current list of participating employers! All of the participating companies have signed a Pledge stating that they value the experience and contributions of older workers and have current job openings available.

Don't see an employer hiring in your area? Join us anyway for valuable resources, expert advice, and to connect with other job seekers.

Can't make the live date? By registering, you'll be able to visit the Virtual Career Fair environment for 30 days.

If you're new to Virtual Career Fairs, click here for a guide on how to make the most out of your Virtual Career Fair experience. (please note: The Virtual Career Fair environment is best viewed on a Mac or PC desktop)

Jump start your job search today - register for the AARP Real Possibilities Virtual Career Fair! And don't forget to share this opportunity with friends and family who might be interested.

For additional job search and career resources, visit the AARP website or Life Reimagined for Work.