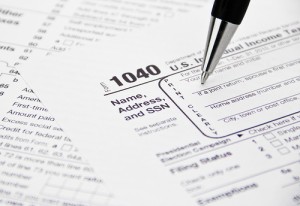 FOR IMMEDIATE RELEASE
Jan. 30, 2015

Contact: Michael Rowett, 501-217-1625, mrowett@aarp.org

AARP volunteers make tax time less taxing in 2015

AARP Foundation Tax-Aide will provide free tax assistance & preparation through April 15

LITTLE ROCK, Ark. —In 2015 , AARP Foundation is again providing free tax assistance and preparation for taxpayers with low to moderate income through the AARP Foundation Tax-Aide program.

AARP Foundation Tax-Aide, in its 48th year, is the nation's largest free tax assistance and preparation service, giving special attention to the older population. You do NOT need to be an AARP member or a retiree to use this free service.

AARP Foundation Tax-Aide sites in Arkansas will be open starting Feb. 1 through April 15 and operate on a first come, first served basis; some sites offer appointments. Each site's opening date will depend upon the days of the week on which it will operate. For example, a site that operates on a Monday will open this Monday, Feb. 2. If a site operates on a Tuesday, its first day will be Tuesday, Feb. 3, and if on Wednesday, its first day will be Wednesday, Feb. 4, and so on.

For more information on documentation required for tax filing, or to locate an AARP Foundation Tax-Aide site, visit www.aarp.org/findtaxhelp or call 1-888-AARP-NOW (1-888-227-7669). The program is offered at 23 sites in Arkansas including senior centers, libraries, churches and other convenient locations, in conjunction with the IRS. AARP Foundation Tax-Aide volunteers are trained and IRS-certified each year to ensure their knowledge of revisions to the U.S. tax code.

"AARP Foundation Tax-Aide helps those who might not otherwise have access to tax preparation services," said Lydia Plant, Arkansas State Administrator for AARP Foundation Tax-Aide. "Those who receive tax preparation assistance from our IRS-trained and certified volunteers also avoid any tax preparation fees and pitches for high-cost refund-related products."

Last year in Arkansas, 277 AARP Foundation Tax-Aide volunteers helped more than 21,000 Arkansans file their federal and state income tax returns. Taxpayers who used AARP Foundation Tax-Aide in Arkansas received $17.6 million in income tax refunds and $4.1 million in Earned Income Tax Credits (EITCs).

Taxpayers should note that preparation of tax returns under the federal health care law will require additional documentation this year. The good news is that for taxpayers on Medicare or Medicare Advantage for the full year, no further information is required. Otherwise, taxpayers need to bring along their family's health insurance coverage information including information about Marketplace/Exchange purchases, and health care exemptions, Form 1095-A.

Nationwide in 2014, AARP Foundation Tax-Aide's 35,195 volunteers at 5,408 sites provided 2.6 million people with free tax help. Taxpayers who used AARP Foundation Tax-Aide received $1.39 billion in income tax refunds and $257.8 million in EITC.

About AARP Foundation

AARP Foundation is working to win back opportunity for struggling Americans 50+ by being a force for change on the most serious issues they face today: housing, hunger, income and isolation. By coordinating responses to these issues on all four fronts at once, and supporting them with vigorous legal advocacy, the Foundation serves the unique needs of those 50+ while working with local organizations nationwide to reach more people and make resources go further. AARP Foundation is a charitable affiliate of AARP. Learn more at www.aarpfoundation.org .