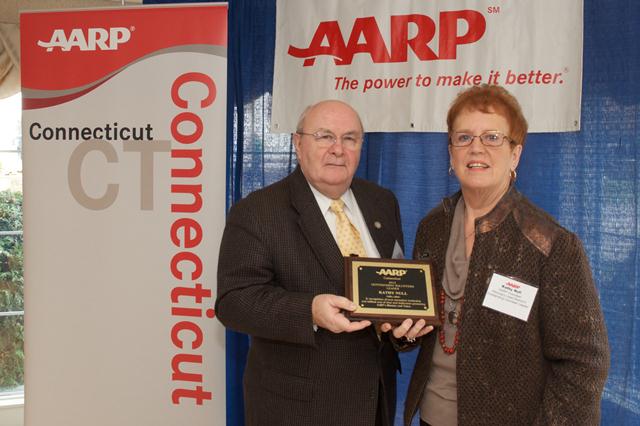 Each year, AARP Connecticut honors the outstanding achievements of individual AARP volunteers who, through their efforts and leadership, have contributed to fulfilling the organization's mission and vision. Please consider nominating your outstanding peers for one of our annual awards.

This year we are planning a special celebration on August 9, 2013 that will recognize the importance of community service and the power of individuals to make a lasting difference in the lives of others. During the event, we will present the following awards:

• Outstanding AARP Volunteer Leader of the Year
• Outstanding AARP Volunteer Specialist of the Year

An award honoring the AARP Chapter of the Year will be presented during a ceremony at the winning chapter's September meeting so that all chapter members have the opportunity to attend.

"Our volunteers are a necessary and vital force in achieving AARP's vision and mission in our communities," said AARP State Director Nora Duncan. "AARP is pleased to recognize the outstanding efforts of our many dedicated volunteers and thank those who give so selflessly of their time and talents throughout the year to enrich the lives of older individuals. We look forward to celebrating the power of volunteerism this August and encourage all of our outstanding volunteers to consider nominating their peers for this year's awards.

While details for the August 9 event will be forthcoming, now is the time to start thinking about who to nominate! The deadline for nominations is June 24, 2013. For additional information and nomination forms, please contact Elaine Werner at 860-548-3169 or ewerner@aarp.org.