Contact: Chaunda Ball (212) 407-332 cball@aarp.org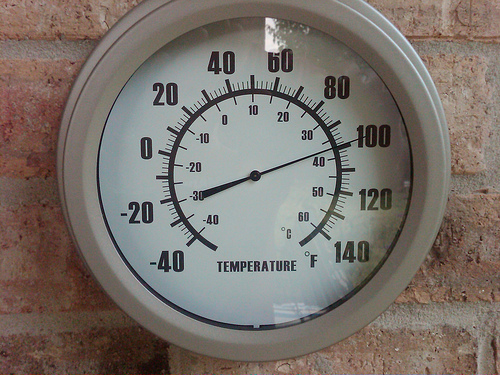 David Irwin (212) 407-3718 dirwin@aarp.org
AARP New York offers tips and advice on how older adults can stay safe & avoid life threatening heat conditions
NEW YORK, NY – The summer heat wave of the season has hit and as temperatures soar into the nineties and humidity pushes the real feel towards the 100 degree mark, the wave could prove fatal for some older residents if they don't take proper precaution. Today, AARP New York is offering tips on how older adults can keep cool and safe during the simmering heat.

Older adults stand a greater risk of heat stroke or heat exhaustion because their bodies do not easily adjust to changes in temperature, making it critically important for people to check on older family, friends, or neighbors, especially those without air conditioning in their homes.

"Unlike their younger counterparts, for older adults high temperatures, such as those hitting New York City this week can be extremely hazardous and even deadly," said Beth Finkel, AARP New York State Director. "AARP is encouraging New Yorkers to take a few minutes out of your day to call or drop in and check on someone you know who is elderly during the heat wave."

AARP is reminding New Yorkers to be aware of the warning signs of heat stroke, which include feeling dizzy, faint or nauseous, and experiencing cramping in the arms or legs. A person's pulse may be fast and weak, and their body temperature will be above normal. Body temperatures above 103 degrees can lead to death or permanent damage to the brain and other organs.

Symptoms of heat-related illness can be slow to develop and often the person is unaware that they are in any danger. To combat heat-related illness, AARP New York recommends older adults to:

Drink plenty of cool beverages and eat cold fruit with high water content, like watermelon, cantaloupe and apples.
Avoid going out during the hottest times of the day and keep activities to a minimum. The early morning or late in the day are the best times to be outside if you have to go out.
Avoid alcoholic and caffeinated drinks, as they are dehydrating.
Place cool cloths around the neck and under armpits.
Cover windows that receive the most sun to keep indoor temperatures lower.
Wear a wide-brimmed hat and light-colored and loose fitting clothes.
Find a local cooling center such as a library or senior center. Call your local town government or visit their website to find where the centers are located. In New York City, call 311 or visit www.nyc.gov.
Follow us on Twitter: @AARPNY and Facebook: AARP New York



AARP is a nonprofit, nonpartisan organization, with a membership of more than 37 million, that helps people turn their goals and dreams into real possibilities, strengthens communities and fights for the issues that matter most to families such as healthcare, employment and income security, retirement planning, affordable utilities and protection from financial abuse. We advocate for individuals in the marketplace by selecting products and services of high quality and value to carry the AARP name as well as help our members obtain discounts on a wide range of products, travel, and services. A trusted source for lifestyle tips, news and educational information, AARP produces AARP The Magazine, the world's largest circulation magazine; AARP Bulletin; www.aarp.org ; AARP TV & Radio; AARP Books; and AARP en Español, a Spanish-language website addressing the interests and needs of Hispanics. AARP does not endorse candidates for public office or make contributions to political campaigns or candidates. AARP Foundation is an affiliated charity of AARP that is working to win back opportunity for struggling Americans 50+ by being a force for change on the most serious issues they face today: housing, hunger, income and isolation. AARP has staffed offices in all 50 states, the District of Columbia, Puerto Rico, and the U.S. Virgin Islands. Learn more at www.aarp.org .

####