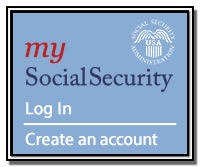 Social Security Question & Answer:

I'm gathering everything I'll need to file my taxes this month. Do I have to pay taxes on Social Security benefits? Also, where can I get a replacement 1099?

Answer:

Some people who get Social Security must pay federal income taxes on their benefits. Still, no one pays taxes on more than 85 percent of their Social Security benefits.

You must pay taxes on some portion of your benefits if you file an individual federal tax return and your combined income exceeds $25,000. If you file a joint return, you must pay taxes if you and your spouse have combined income of more than $32,000. If you are married and file a separate return, you probably will have to pay taxes on your benefits. You can read more about tax preparation in relation to Social Security at www.socialsecurity.gov/planners/taxes.htm. Social Security benefits include monthly retirement, survivor, and disability benefits. They don't include Supplemental Security Income (SSI) payments, which are not taxable. You can also get a replacement 1099 or 1042S when you open your own personal my Social Security account at www.socialsecurity.gov/myaccount.

###
We are some of the millions of taxpayers who will be gathering the forms needed to file federal, state, and local tax returns. If you receive Social Security benefits, one of the forms you may need is the Social Security Benefit Statement, SSA-1099 or 1042S. Social Security mails these forms to all beneficiaries on or before January 31. As of February 1, if you have not received your forms—or cannot find the one that was mailed to you—there's a new way to get instant access to a printable SSA-1099 or 1042S with an online my Social Security account.

Opening a my Social Security account is quick, safe, and easy. It only takes a few minutes. In addition to getting an instant replacement SSA-1099 or 1042S, you can get a benefit verification letter, change your address, telephone number, start or change direct deposit information, and get your Social Security earnings record from the convenience of your home. Simply go to www.socialsecurity.gov/myaccount.

----