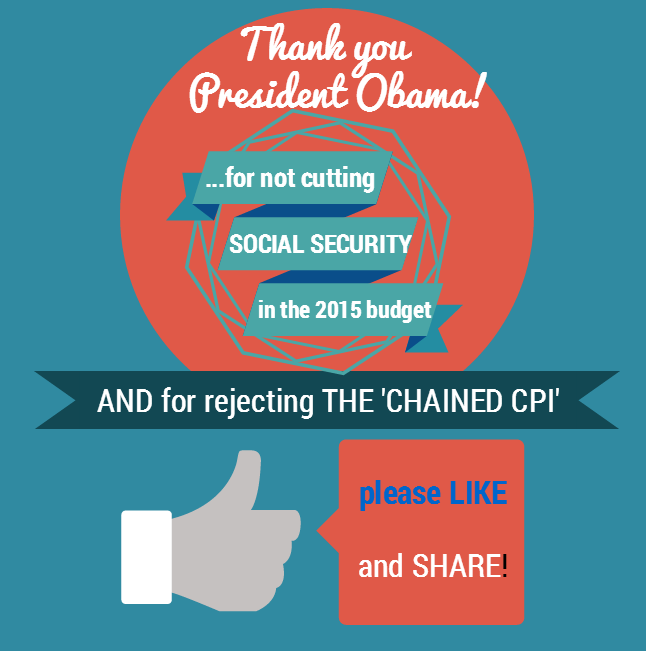 Hello everyone,

Happy Friday! Here's a brief update on our state and federal advocacy work for the past week:

Chained CPI Not in President's Budget Proposal
The White House announced yesterday that President Obama's budget for fiscal year 2015 will not include the Social Security benefit cut called Chained CPI. The Chained CPI would have limited cost-of-living increases in Social Security.

AARP Executive Vice President Nancy A. LeaMond released a statement in reaction to this report, stating that AARP is pleased that the Social Security benefit cut is not included in the budget.

  "We're pleased that the President has recognized that Social Security should be kept separate from the rest of the federal budget, and should not be part of any proposal that would cut benefits to reduce the deficit.  As the President and Congress work to address the challenges facing our nation, AARP believes it is time for responsible solutions that improve the retirement and overall economic security of current and future generations."

LeaMond's statement continued, "The Chained CPI included in the President's budget last year would have made substantial cuts to Social Security benefits over the next 10 years. Cuts to benefits would start immediately, taking money from the pockets of current beneficiaries, and would grow larger over time, having the greatest impact as Americans grow older and rely more on their Social Security benefits. On top of Social Security cuts, Chained CPI would also cut additional benefits for veterans and people with disabilities, and raise taxes on most taxpayers."

"As financial security grows ever more elusive for Americans of all ages, Medicare and Social Security have grown more important for today's retirees, and their families. AARP believes we should not reduce the deficit by weakening the programs that provide the very foundation of health and retirement security for current and future generations."

Thanks to each of you for your efforts to help prevent this cut to Social Security. Your advocacy made a difference!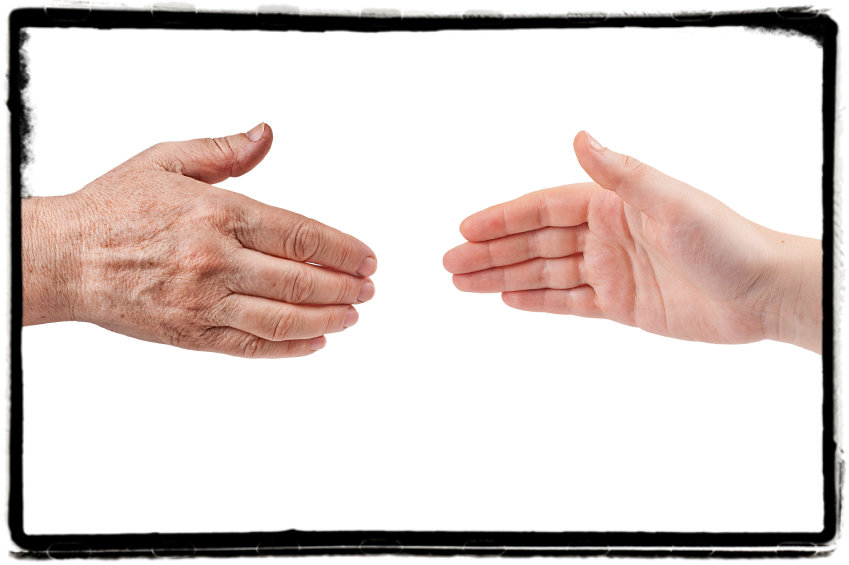 AARP Massachusetts Volunteer Meeting
Just a reminder that AARP Massachusetts is looking for people just like you to join us at the AARP Massachusetts Volunteer Engagement Meeting on March 10 in Framingham. Along with other like-minded members and volunteers, you'll have the opportunity to network and learn more about our federal and state advocacy and outreach work for the year.

In addition to a fun day of learning about volunteer activities available through AARP—such as SNAP Outreach (Supplemental Nutrition Assistance Program, formerly known as Food Stamps), social media opportunities, Home Fit workshops, and the AARP Smart Driver Course, to name a few—you'll have an opportunity to learn about Life@50+, AARP's exciting national event which will be held in Boston in May.

WHEN: Monday, March 10 from 10 a.m. – 3 p.m.
WHERE: Framingham Sheraton
1657 Worcester Rd
Framingham, MA 01701
Registration begins at 9:30 a.m., and coffee and light refreshments will be available. Lunch will be provided. You will be reimbursed for your incurred mileage.
RSVP is required by Friday, February 28. You can RSVP by calling 617-305-0506 or emailing lmasters@aarp.org. Please include your name, address, phone number, and email address in your message.
Thank you for your continued support of AARP's legislative priorities.

Best,



Leslie Siphers
Advocacy Specialist
AARP Massachusetts