With consumers already struggling with skyrocketing utility costs, Peoples' Gas, Ameren and Nicor Gas are attempting to write additional utility company profits into state law by passing a bill that will allow your gas rates to go up by 4% every year for the next ten years.

SB2266 was originally proposed to address the need of Peoples' Gas to update their gas lines - some of which are over 150 years old. However, the rate increase is overly generous - and now Ameren and Nicor have hopped on the rate hike bandwagon too! Ameren recently posted a 46% increase in profits and Nicor is actually currently prohibited from seeking rate increases at the Illinois Commerce Commission. So why should these utility companies get more of your hard-earned money?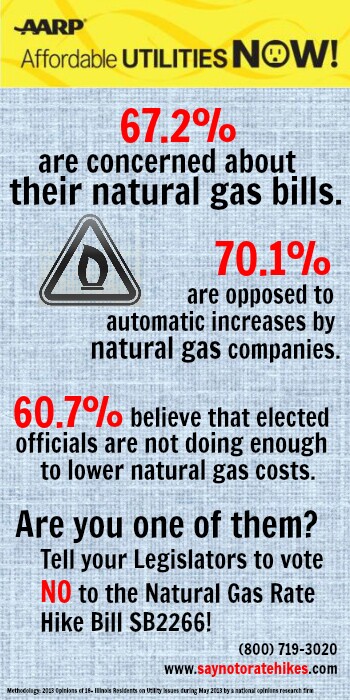 Time is winding down! The Senate is scheduled to vote on this bill very soon, so please continue contacting your Senator NOW and tell him or her "NO WAY!" on SB2266!!