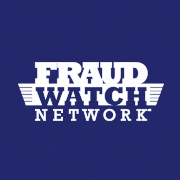 What traits do victims of online fraud share, and how can you protect yourself from becoming a victim? The answers to these questions and more may be found in a new national study released today by AARP which identifies an online victim profile based on 15 key behaviors and life experiences that increase a person's vulnerability to online fraud. The report, " Caught in the Scammer's Net," a national survey of 11,000 adults, finds that 34 million Internet users may be at increased risk of being victimized based on this new profile.

The study, which compared victims and non-victims, finds that it is the combination of online behaviors and life experiences that make a person at the greatest risk of being scammed. Among the 15 questions probed in the survey were whether participants had engaged in certain behaviors, including opening an email from an unknown source, clicking on a pop-up or signing up for a free trial offer in the past week. In addition, the survey asked whether people were experiencing life stressors, including "sometimes or often" feeling personally isolated, and whether they lost a job or "experienced a negative change in financial status" in the past two years.

See also: Online Fraud: Are You Next?

"Just as a weakened immune system lowers your resistance to disease, negative life events lower your resistance to fraud," said AARP Executive Vice President Nancy LeaMond. "That's when doing something risky online could put you right where a scammer wants you."

When comparing the differences between victims of online fraud with non-victims, victims were found to be involved with an average of seven of the key risk factors. According to the survey, 19 percent – or as many as 34 million Internet users – have also demonstrated at least seven key risk factors and therefore may be at high risk of victimization.

Victims were more likely to have engaged in behaviors including:

• Clicked on pop-up ads – 26 percent of victims and 10 percent of non-victims said they had done so in the previous seven days;
• Opened an email from an unknown person – 27 percent of victims and 17 percent of non-victims said they had done so in the past seven days;
• Signed up for free trial offers – 18 percent of victims and 8 percent of non-victims had done so in the previous week.

But victims were also found to have experienced the following life experiences:

• Sixty-six percent of victims and 42 percent of non-victims said they "often or sometimes feel isolated."
• Twenty-three percent of victims and 10 percent of non-victims said they had experienced loss of a job.
• Forty-four percent of victims and 23 percent of non-victims said they had suffered a "negative change in financial status" in the past two years.

The study was released in conjunction with the public launch of the AARP Fraud Watch Network, a national campaign to fight fraud and identity theft and give Americans access to information about how to protect themselves and their families.

"In Connecticut, AARP is working with community TRIADs, the Attorney General's Office, Dept. of Consumer Protection, The Office of Consumer Counsel and the Dept. of Aging to educate seniors and the public about fraud, arm people with information about what makes them vulnerable and give them access to the tools they need to outsmart con artists before they strike," said AARP State Director, Nora Duncan. "That's why AARP launched the Fraud Watch Network – to connect people to experts, law enforcement and people like them who can help them spot and avoid scams."

Available free of charge to AARP members and non-members alike, and people of any age, the Fraud Watch Network provides:

• Watchdog Alert emails that deliver breaking scam information,
• Prevention tips based on the latest information from experts,
• An interactive map with the latest law enforcement warnings from each state,
• A phone number people can call to talk to volunteers trained to help fraud victims, and
• Access to a network of people who are sharing their experiences with scams so they can help others protect themselves.

For a copy of the survey, click here: http://www.aarp.org/onlinefraud

The GFK Group conducted the Internet-based survey for AARP last November and December. The margin of error was 3.1 percent.