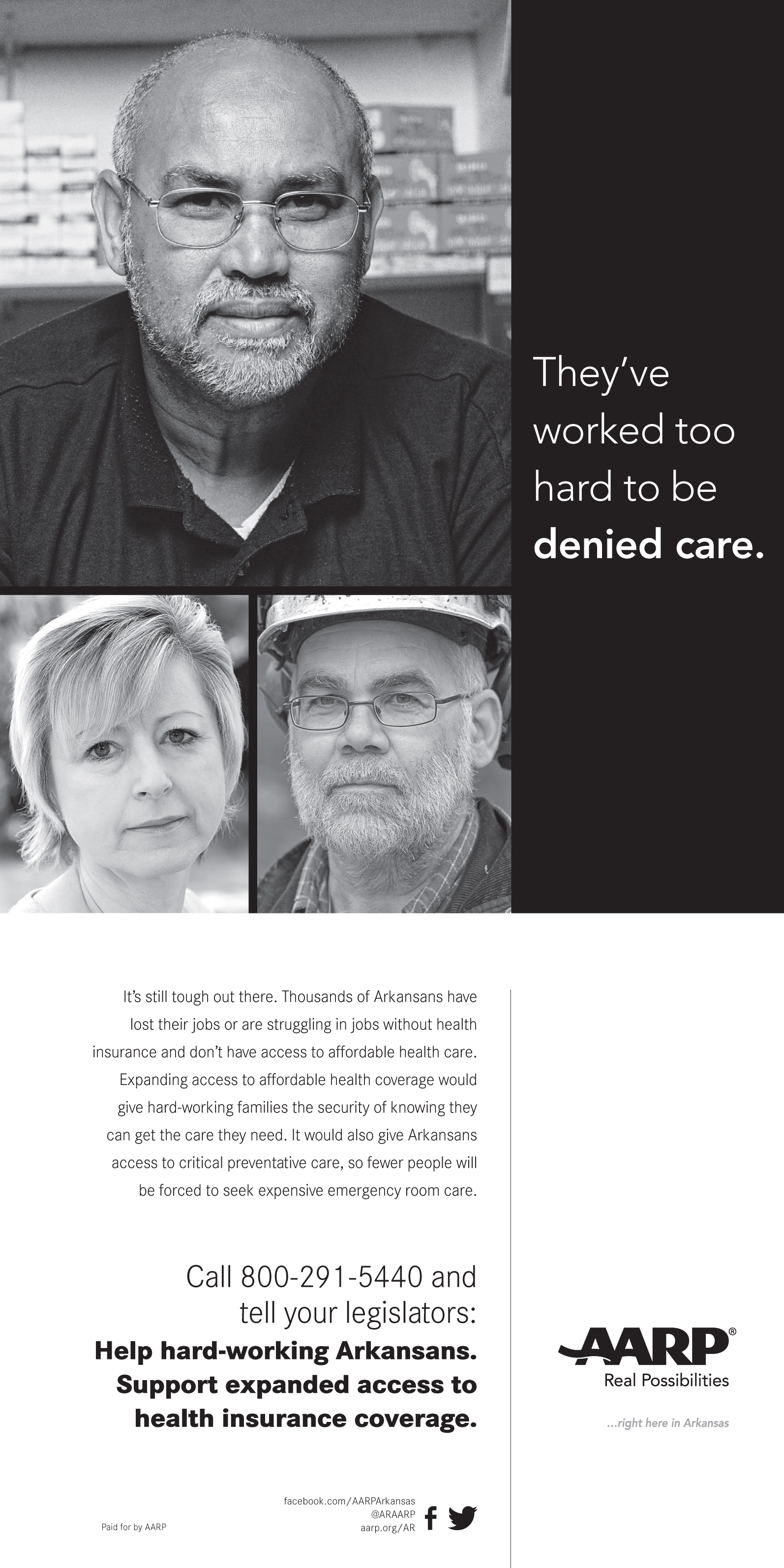 When Arkansans are uninsured, their ability to care for their families is impacted, and too many die prematurely at rates greater than those who have health coverage. Many uninsured Arkansans wait until they are very sick and then seek expensive care in hospital emergency rooms, out of desperation and lack of any alternatives.

When Arkansans have health insurance, they are better able to seek appropriate medical care. By expanding access to affordable health care coverage, these Arkansans have an option to seek medical care earlier--in less expensive, more efficient health care settings.

Take action now! Ask your legislator to support expanded access to health-care coverage in Arkansas.