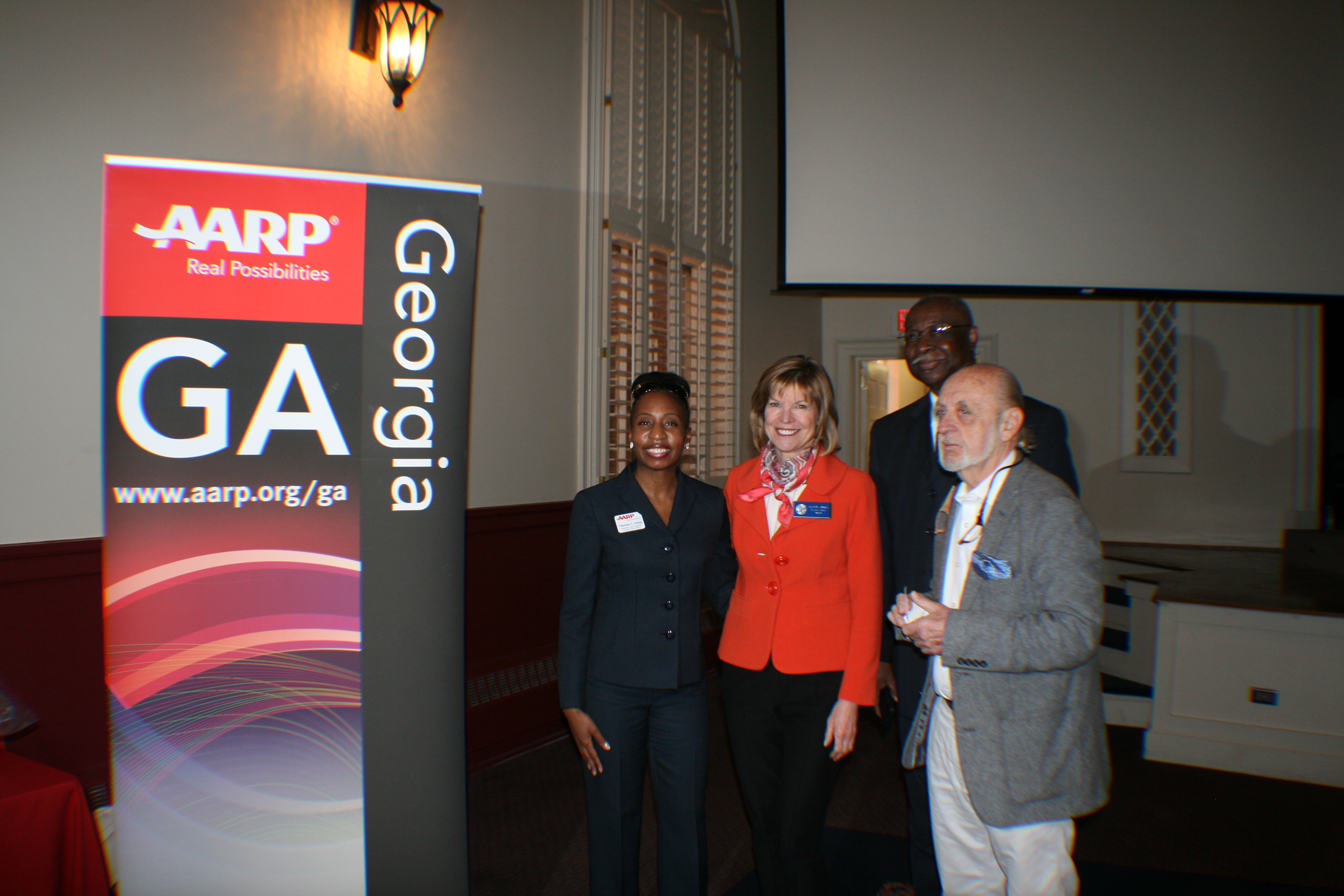 On March 28, AARP Georgia and the City of Atlanta, Mayor's Office of Constituent Services offered an opportunity for Atlantans to voice what they want to see in their community as we work together to create Age-Friendly Atlanta strategies.

The open public discussion took place from 11:30am - 1:00pm at Wieuca Road Baptist Church, 3626 Peachtree Road and brought together 30 members of the North Atlanta community. Age-Friendly Atlanta efforts will encompass the entire city. Launched in April 2012, the AARP Network of Age-Friendly Communities is an affiliate of the World Health Organization's Age-Friendly Cities and Communities Program, an international effort launched in 2006 to help cities prepare for rapid population aging.

With our program, AARP helps participating communities become great places for all ages by adopting such features as safe, walkable streets; better housing and transportation options; access to key services; and opportunities for residents to participate in community activities.
"The AARP Network of Age-Friendly Communities encourages states, cities, towns, and rural areas to prepare for the rapid aging of the U.S. population. We collaborate by paying increased attention to the environmental, economic, and social factors that influence the health and well-being of older adults," says AARP Georgia State President Joe Dukes.

"By becoming an Age-Friendly Community, Atlanta has committed to being a city where people of all ages can thrive throughout their lifetime. As they age, they can continue to enjoy the investment they have made into this great city and know that their community is giving back to them as well," says Charima Young, AARP Georgia, Associate State Director-Community Outreach. "Ultimately, people want to stay in the community they've built and we want to help them achieve this."

Pictured: Charima Young, AARP Georgia, Associate State Director-Community Outreach; Atlanta Councilwoman Yolanda Adrean; AARP Georgia State President Joe Dukes; and David McCord, City of Atlanta, Mayor's Office of Constituent Services.

Photo Credit: Gary Cecil, AARP GA Volunteer