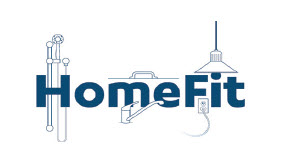 We're bringing two sessions of our engaging and educational AARP HomeFit program to Western, MA!

Through our HomeFit Workshops, we show how simple do-it-yourself repairs — or even larger design projects — can make your home work for you as you age. Many of the simple home modifications are free, while others may cost less than $35 — and still others less than $75.

Attend one of our two free upcoming HomeFit Workshop sessions at Bay Path University in East Longmeadow, and learn smart solutions for making your home a great fit. We'll be at Bay Path University's " Healthy & Well at 50+ event" — sponsored by the University's Masters of Occupational Therapy (MOT) program — on Friday, Oct. 16, and the HomeFit Workshop sessions are from 1-2:30 p.m. and 2:30-4 p.m. (complete details below).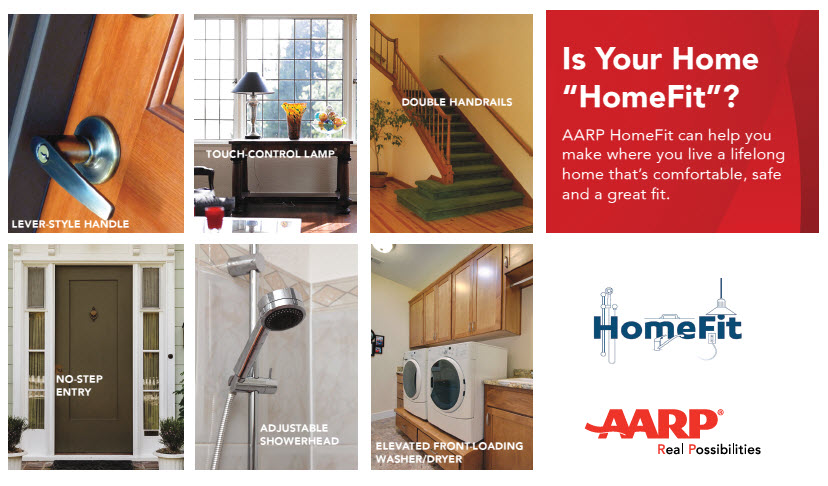 ---
Attend a HomeFit Workshop session on Friday, Oct. 16!
Seating is limited! The workshops are free but you must register by calling Dawn Gurski at 413-565-1501
---

Each workshop attendee will receive the AARP HomeFit Workshop Handbook, The AARP HomeFit Guide, along with a list of resources for reference.

The AARP HomeFit Workshop sessions are free, but registration is required.



Participants may also register for a CarFit session. The CarFit sessions, which are sponsored by AARP, AOTA, and AAA, offer personalized adjustment to a person's vehicle to ensure a better fit. The sessions will be led by Bay Path University MOT students, who have been trained in Car Fit techniques. The students will work with participants, making adjustments to help eliminate blind spots, set up optimal positioning, and introduce them to adaptive equipment.

The CarFit sessions are free, but registration for a session is required. Learn more and register here.


---
HomeFit Workshop sessions
DATE: Friday, Oct. 16, 2015

WHERE: Bay Path University, Phillip Ryan Health Science Center, 1 Denslow Road, East Longmeadow, MA 01028

WHEN: Choose one of two sessions--> 1-2:30 p.m. or 2:30-4 p.m.

RSVP: Call Dawn Gurski at 413-565-1501.