Below are some of the resources that were mentioned at the Navigating the Caregiver's Maze event. We hope you found resources to help you on your caregiving journey.

A copy of Sharon Lynn's presentation can be downloaded here: Fairfax Community Resources for Older Adults and Caregivers

Prepare to Care: A Planning Guide for Families.
Prepare to Care: A Resource Guide for Families was developed by AARP to help make the job more manageable. It includes information on how to have vital conversations with older family members, organize important documents, assess your loved one's needs and locate important resources. It provides simple, straightforward information and checklists that help guide family conversations. And it outlines what you need to do — in five simple, easy-to-understand steps — to take care of your loved one in the best possible way.

AARP's Caregiving Resource Center
The AARP Caregiving Resource Center provides an easy way to join an online community of caregivers, learn about local services, and connect with others who understand what you're going through.

Fairfax County's Family Caregiver Support Program

Subscribe to Fairfax County's Caregivers Corner Online eNewsletter.

Navigating the Caregivers Maze Navigating the Caregivers Maze agenda

View photos from our event


---------------------------------------------------------------------------------------------------------------------------------------

Original post

Every day, family caregivers go above and beyond to help their loved ones remain at home; however, most caregivers need additional support. Caregivers are often left feeling overwhelmed, confused or even guilty because of the stress involved with caring for an older parent or loved one.

If you are a caregiver in need of support, AARP Virginia and the Philippine American Foundation for Charities (PAFC) invite you to a special event featuring retired Major General Antonio Taguba and others who will discuss the challenges facing caregivers. This event is your opportunity to learn about local resources that are available to help you take care of your parents, your loved ones, and yourself!



Navigating the Caregiver's Maze:
Finding Support and Planning for Your Caregiving Journey
Saturday, August 29
8:30 a.m. – 12:00 noon
Fairfax County Government Center
Board Auditorium
12000 Government Center Parkway, Fairfax, VA 22035
Complimentary refreshments and lunch will be provided.
Reserve your seat today online or by calling toll free 1-877-926-8300.
Speakers include:

Antonio M. Taguba, Major General, U.S. Army Retired, AARP Community Ambassador
Ben de Guzman, National Managing Coordinator of the Diverse Elders Coalition
Sharon Lynn, Director, Fairfax Area Agency on Aging
Veronica Li, Author of Confucius Says
Leo Duran, family caregiver

Local representatives from these organizations will be on-hand to answer questions and provide information:

Alzheimer's Association® National Capital Area Chapter
Fairfax County Services for Older Adults
Fairfax County Adult Day Health Center
InovaCares for Seniors – PACE®
Northern Virginia Resource Center for Deaf and Hard of Hearing Persons

Download our flyer, 8.29 Navigating the Caregiver's Maze FINAL to share with your family, friends, neighbors, colleagues or other caregivers you may know. All are welcome to join us at the free community event!

To request special accommodations, call 1-877-926-8300 or Toll-Free TTY: 1-877-434-7598 . Please allow two working days in advance of the event in order to make the necessary arrangements.

About our speakers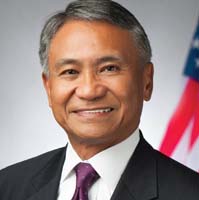 Antonio M. Taguba | Major General, U.S. Army Retired | AARP Community Ambassador
Major General Antonio "Tony" Taguba serves as a Community Ambassador for AARP. After his parents became ill, he and his siblings were ill-prepared to care for them. Faced with tough decisions about their health and finances, they managed to care for them the best they could. To help others, General Taguba now advocates for caregivers and their families.

Born in Manila, Philippines in 1950, General Taguba joined the U.S. Army after graduating from Idaho State University in 1972. He served in numerous command and staff position up to General Officer level. His service tours included assignments in the continental United States, South Korea, Germany, and Kuwait.

General Taguba is the second Philippine-born U.S. citizen to be promoted to the officer rank of "General" in the U.S. Army. He received numerous military awards, including the Army Distinguished Service Medal (2 awards), the Legion of Merit (4 awards), the Bronze Star Medal, Meritorious Service Medal (6 awards), the Office of the Secretary of Defense Identification Badge, and the Army Staff Identification Badge. He retired in 2007 having served 34 years on active duty as a decorated officer with the rank of "Major General" and an advocate for breaking down racial and ethnic barriers in the military.

After leaving the U.S. Army, General Taguba became the chairman of Pan-Pacific American Leaders and Mentors (PPALM), a national, all-volunteer, non-profit organization committed to mentoring and professional development of military and civilian leaders of Asian American and Pacific Islander descent. He also chairs the Filipino American Veterans Recognition and Education Project. Its mission is to raise public awareness through academic research and education, and gain the Congressional Gold Medal for the Filipino American WWII Soldiers for their wartime service to the U.S. and Philippines.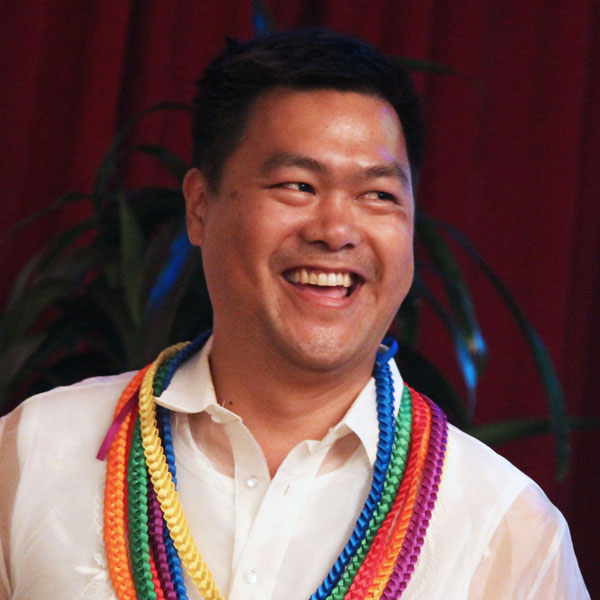 Ben de Guzman | National Managing Coordinator | Diverse Elders Coalition
Ben de Guzman is currently the National Managing Coordinator for the Diverse Elders Coalition (DEC). The DEC advocates for policies and programs that improve aging in our communities as racially and ethnically diverse people; American Indians and Alaska Natives; and lesbian, gay, bisexual, and/ or transgender people. Services and Advocacy for GLBT Elders (SAGE) serves as the fiscal sponsor for the coalition, which also includes: the National Center for Asian Pacific Aging, the National Hispanic Council on Aging (NHCOA), the National Indian Council on Aging, and the Southeast Asia Resource Action Center. Ben's work for DEC manages all phases of the coalition's work, from directing policy and advocacy activities, to overseeing all communications work and social media, to engaging coalition members and constituents.

Ben was previously the Co-Director of Programs for the National Queer Asian Pacific Islander Alliance (NQAPIA), where he managed the policy and programmatic work for NQAPIA and its federation of 40 Asian American, South Asian, Southeast Asian, and Pacific Islander LGBT groups around the country. He directed NQAPIA's groundbreaking multimedia campaign on LGBT immigrant's rights, which included gathering more than 8,000 postcards through local, grassroots organizing calling for comprehensive immigration reform, a series of videos and written testimonials on the impact of immigration on LGBT people and their families, and op-eds in mainstream, ethnic, and LGBT press. He also served as the National Coordinator for the National Alliance for Filipino Veterans Equity, where he organized a national campaign that won military recognition and financial support for Filipino World War II veterans.

In 2009, he was recognized as Top Unsung Hero by Asian Pacific Americans for Progress. In 2015, Washington, DC Mayor Muriel Bowser presented him with a Community Service Award.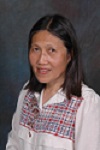 Veronica Li | Author, Confucius Says
Veronica Li is a writer living in Northern Virginia. Her most recent book is Confucius Says, a novel based on her personal experience in caring for aging parents. The book describes the pleasures, heartaches, and comical moments of caregiving. It also explores Confucius' philosophy on parental care, discovering universal truths that are still relevant today.

Veronica Li was born in Bangkok, a child of the post-war Chinese diaspora. She spent most of her childhood in Hong Kong and immigrated to the U.S. as a teenager. She received her B.A. in English from the University of California, Berkeley, and her master's degree in International Affairs from Johns Hopkins University. In her first career, journalism, she wrote for Agence France-Presse, The Asian Wall Street Journal, and Congressional Quarterly. In her second career, international development, she traveled for the World Bank to Asia and Africa to work on aid projects.

Since leaving the World Bank, Li has been a writer and caregiver to elderly parents. Her other publications include Nightfall in Mogadishu, a spy thriller set in Somalia (where she has worked on World Bank assignments), and Journey across the Four Seas: A Chinese Woman's Search for Home, a true story of her mother's life. As part of her filial duties, she recorded her mother's life stories and wove them into a memoir.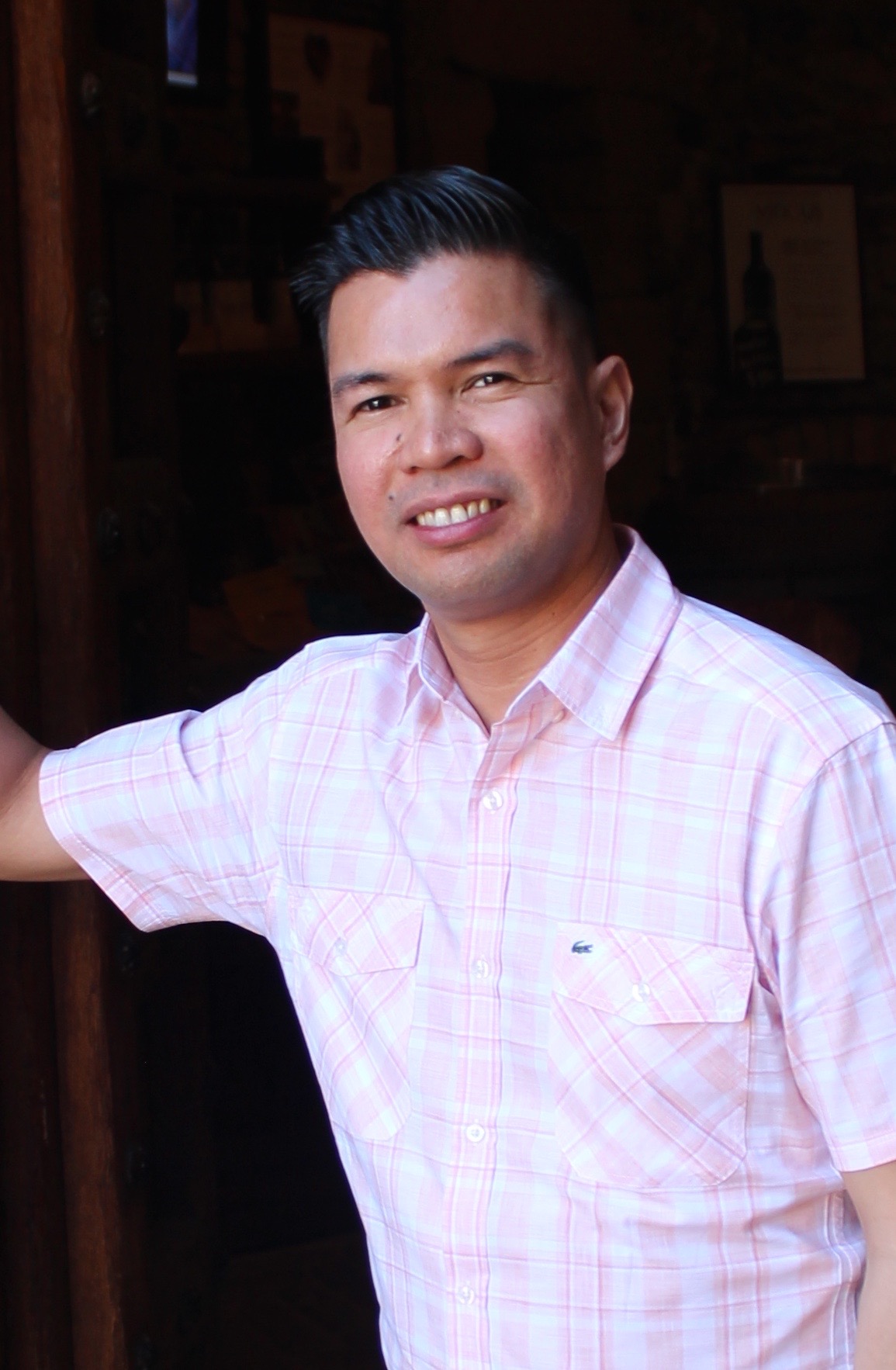 Leo Duran | Family Caregiver
Leo Duran manages a Child Development Center for employees of the Department of Defense where he is responsible for over 200 children and staff. He was previously a pre-school teacher and a trainer for a technology firm. Leo immigrated to the United States from the Philippines in 2004, becoming a US citizen in 2010. Since immigrating, Leo coordinated the care of his aging parents while they resided in the Philippines. Leo has navigated the challenges of transnational caregiving leveraging technology and a strong network of family and friends.

Leo received his B.A. in Business Administration from Far Eastern University in Manila. He currently resides in Arlington, VA.

_________________________________________________________________________________________________________


General Taguba wishes he and his siblings had better prepared for their parents' caregiving needs. Watch "Caregiving Dahil Mahal Kita (Because I Love You)" below to help you start a conversation with your family about preparing for and coping with caregiving at home.




https://www.youtube.com/watch?v=-t0pWTG5scA[/youtube]



Also of Interest:

AARP Helps Asians Get More Out of Life
Caregiving Among Asian Americans and Pacific Islanders (PDF)
Bringing Compassion to Caregiving
AARP's Portraits of Care: Share Your Caregiving Story