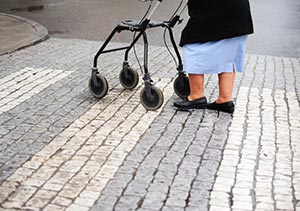 Pedestrian deaths on Phoenix streets are disproportionately high among older adults, and safer road design could make a difference, according to a report from Smart Growth America's National Complete Streets Coalition.

The Phoenix metro area ranks ninth nationally in the number of preventable pedestrian deaths.

AARP Arizona supports complete streets policies, which call for including bike lanes, sidewalks and crosswalks in street design. Designing for safety could prevent most pedestrian fatalities, the report said.

People age 65 and older make up less than 13 percent of the U.S. population but account for nearly 21 percent of pedestrian deaths nationwide. In the Phoenix area, 840 pedestrians were killed between 2003 and 2012.

For more information, go to aarp.org/pedestrians.