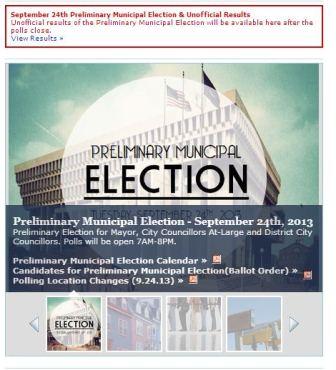 If you're a Boston resident, today's the day to cast your vote in the Boston primary election for mayor.

Known officially as the Preliminary Municipal Election, today's primary will decide which two of the 12 candidates running for mayor will spar against one another in the actual election for mayor—officially called the Boston Municipal Election—which takes place on Tuesday, Nov. 5, 2013.

If you haven't voted yet, is it because you aren't completely sure who's running? That might be understandable; after all, there are 12 candidates in this preliminary election, two of whom have very similar sounding last names! Or perhaps you haven't voted yet because you're unsure about where to vote—and there have been changes to a few polling locations.

To help—because your vote does count—we've listed some helpful information below to help you get to the polls today:

CANDIDATES: Who are the 12 candidates? Check this list of Boston candidates for mayor, in the order in which they appear on today's ballot.

AM I REGISTERED TO VOTE? Not sure if you're even registered? Check the Massachusetts Elections Department's tool to Search for a Registered Voter. Unfortunately, if you aren't registered to vote, you can't participate in today's mayoral primary. However, you can vote in the actual mayoral election on Nov. 5 if you read and act on this Voter Registration and Absentee Ballot Information.

WHERE DO I VOTE: Here's a list of the polling locations in the Boston. And here's the list of the city's Polling Location Changes (pdf).

MUNICIPAL (MAYORAL) PRIMARY AND ELECTION: To see all the dates and deadlines that led up to today's preliminary municipal election--and the upcoming municipal election--check the City of Boston Board of Election Commissioners' 2103 Election Calendar.

Now get out there and vote, and visit our Facebook page and our Twitter feed to tell us how it went at your voting site!