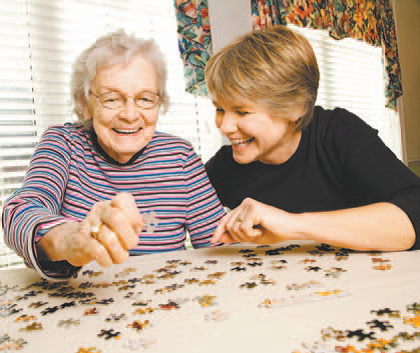 AARP Iowa is pleased to support "Embrace Aging," a series of six public conversations on healthy aging for Central Iowa residents presented by Calving Community at Drake's Olmsted Center, Sussman Theater between January and June 2016.

The first program is Healthy Aging and Brain Wellness on January 26th and features a conversation on Alzheimer's and aging led by Dr. Robert Bender, a geriatric physician with a specialty in dementia and Alzheimer's disease. The program will be moderated by Dr. Mary Mincer Hansen, co-chair of the Greater Des Moines Age-Friendly Cities Health Committee and former director of the Iowa Department of Public Health. This program has been approved by Iowa Board of Nursing Provider # 302, HCI Care Services. Nurses and other healthcare professionals can earn 0.15 CEUs or 1.5 contact hours of continuing education.

Future program dates and topics are:
February 23 - Supporting Our Parents
March 29 - Caregiving
April 26 - Managing Chronic Diseases
May 24 - Economic Security
June 21 - Aging and the Law

All the programs are free and open to the public and will be from 7:00 - 9:00 pm in Sussman Theater in the Olmsted Center on the Drake campus at 2507 University Avenue, Des Moines, IA 50311. No pre-registration is required.