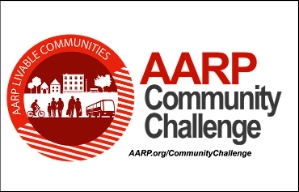 West Sacramento has a new ride-share program, and more older adults could be using it for a pathway to mobile, independent lives without getting behind the wheel.

With a $10,000 Community Challenge grant from AARP, the city is studying ways to increase older residents' use of the on-demand, flat-fee car and bike service. The city is asking key questions: Do price, lack of a cellphone, or other factors deter seniors from ridership?

The grant was among five that AARP awarded in California to promote livable communities.

City Heights Community Development Corp. is using a $10,000 grant to install art features and enhancements in a public space in San Diego.

The city of Chula Vista received $5,820 to increase older adults' use of public transportation, and the nonprofit Walk Long Beach used a $7,800 grant for two crosswalks, safety enhancements and to spruce up a 10-mile community walk.

In addition, the Florence Fang Asian Community Garden in San Francisco received a $7,000 grant to expand training and to make improvements to the garden and facilities that distribute healthy food.