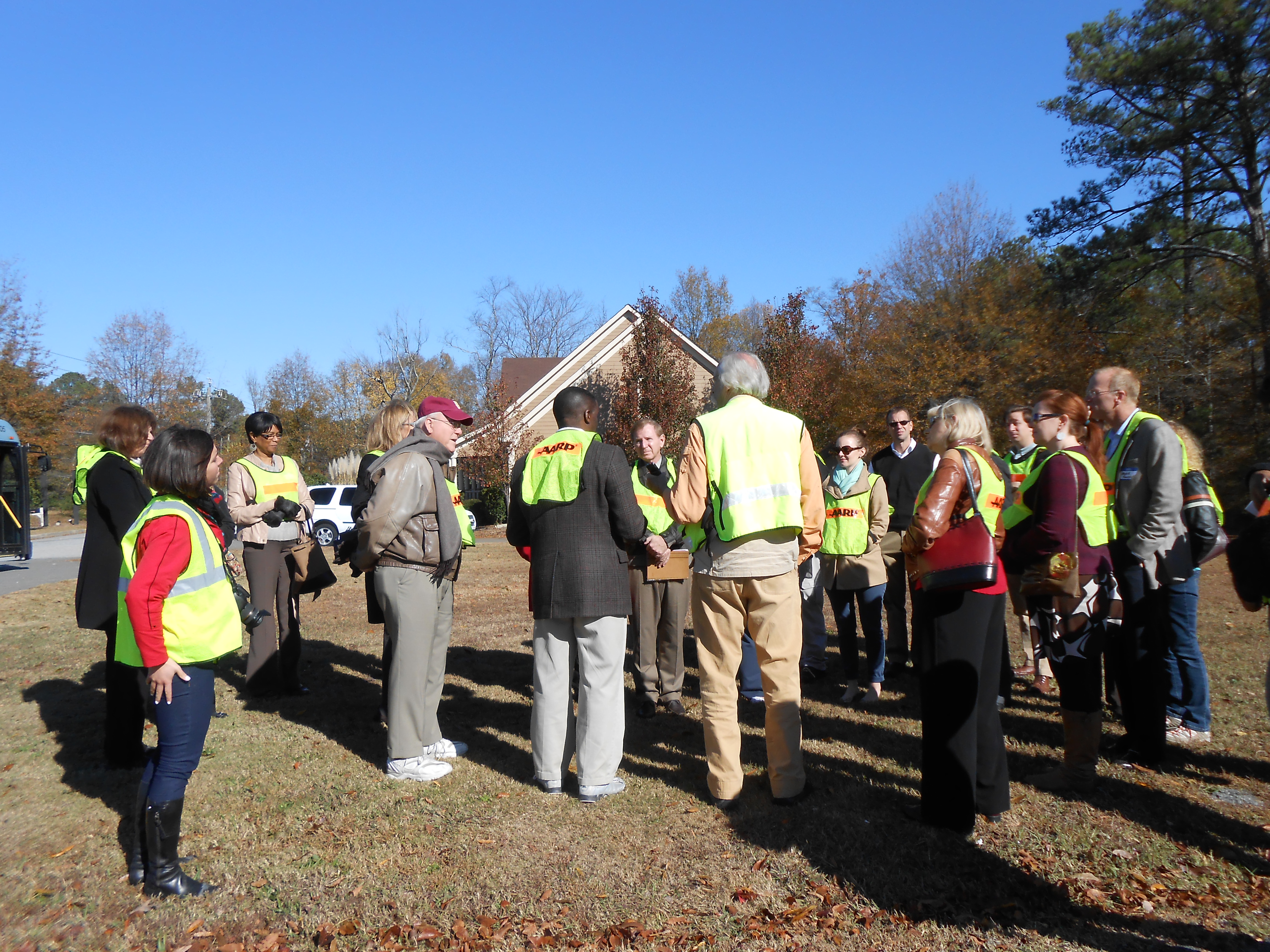 Thirty-two Kennesaw residents and area experts recently spent a day studying Cherokee Street in Kennesaw as part of an AARP-funded effort to help improve that important traffic corridor.

The day-long Livable Communities Workshop, which was led by Dan Burden, executive director of the Walkable and Livable Communities Institute, will result in an initial plan for the corridor and follow-up work that is expected to begin in mid-February.

Among improvements that will be considered:
• Safer sidewalks.
• Safer street crossings for pedestrians.
• Bike paths for cyclists.
• Steps to enhance the appearance of the corridor and make it more attractive to retail businesses and visitors.

"With our rapidly aging population, AARP wants to spur communities in Georgia and across the nation to make it easier for people of all ages to shop, run errands and enjoy all that our communities have to offer. Making busy shopping districts and public places more attractive and easier to visit is a big part of that," said Janie Walker, associate state director for community outreach in AARP's Georgia State Office. "Kennesaw has done much to improve its public places and wants to do more. That's why it made sense for us to bring in Dan Burden, an expert in 'livability,' and get his ideas for one of Kennesaw's major thoroughfares."

Experts and elected officials who joined Burden for the November workshop at the Ben Robertson Community Center in Kennesaw included:
• Mark Matthews, Mayor of Kennesaw.
• Barry Reid, AARP Georgia State President.
• Darryl Simmons, planning and zoning administrator for the City of Kennesaw.
• AARP's Janie Walker.
• Laura Keyes, senior principal program specialist, Aging Division, Community Development, Atlanta Regional Commission (ARC); and Cheryl Mayerik, Lifelong Community manager, Area Agency on Aging, also part of the ARC.

For the workshop, Cobb County Transit provided a bus to transport the attendees to Cherokee Street, a 1.7-mile heavily trafficked street that the city wants to make safer by providing sidewalks and bike paths. It also wants to enhance the corridor's appearance and draw new retail businesses.

Workshop attendees conducted a walking audit of Cherokee Street, noting conditions of sidewalks, traffic flow, existing structures (retail and residential), safety issues, historic sites and renovations. The afternoon was spent in small work groups identifying short, mid- and long-term action items for Cherokee Street that could be tackled in a 100-day plan.

Plans were discussed for educating and marketing development plans for the existing businesses and residents in the area. Follow-up work will begin in February of 2013.